Politics
The United States and China have agreed to resume semiannual talks on economic and trade issues, according to a published report. These discussions had been conducted in previous administrations but had been halted by the Trump administration. The Wall Street Journal reported Saturday...

A potentially tumultuous presidential election campaign promises to add some extra drama to financial markets this year, although if history is any guide investors can cast aside some worries. The stock market typically rises in an election year, no matter which party claims the pres...

Grubhub says it has no plans to sell the company, a day after media reports said it was exploring its options as competition in the food delivery business grows increasingly fierce. The Wall Street Journal reported earlier this week that Grubhub Inc. -- the second-largest player in t...

The Boeing CEO who was ousted last month for the company's botched response to two crashes and the grounding of its best-selling plane will walk away with $62.2 million, the company disclosed Friday. Boeing said, however, that Dennis Muilenburg will not get additional severance or a ...

The growing influence of Generation Z was clear on the second day of Milan Fashion Week: Emporio Armani unveiled an "upcycled" capsule collection, Dolce&Gabbana filled their front row with teenage champions of the TikTok social media platform. Tailoring was mindful of youthful preferences. ...

Japanese Prime Minister Shinzo Abe was in Saudi Arabia for talks with King Salman on Sunday as part of a tour of oil-producing Gulf Arab states aimed at promoting peace amid a spike in tensions between the U.S. and Iran. Japan has a deep alliance with the United States, but it also ha...

Saudi oil giant Aramco's initial public offering raised $29.4 billion, more than previously announced after the company says it used a so-called "greenshoe option" to sell an additional 450 million shares to meet investor demand
From Our Partners
Many traders become obsessed with the big win. But successful trading isn't about hitting home runs, it's about raising your batting average.

Rob Booker has the blueprint for steady, reliable account growth, like $100 a day, every day, even with tiny accounts. Do you want to leverage incredible risk/reward ratios in your favor?

Uber said Friday it will stop operating in Colombia following stiff opposition from taxi drivers' unions and a lawsuit that said the ride-sharing app was breaking local transport laws. In a statement, Uber said it will cease operating in Colombia on Feb, 1, and will comply with a Dece...

Canada's Department of Justice says the allegation against a top Chinese executive arrested at the United States' request would be a crime in Canada and she should be extradited to the United States on fraud charges

Germany's Siemens has decided to stand by a contract linked to a coal mine in Australia that climate activists had called for it to drop. The German industrial conglomerate's CEO, Joe Kaeser, had promised to review Siemens' involvement in the project in light of climate activists' opp...

The Labor Department has issued a final rule that clarifies when a worker is employed by more than one company, an issue that affects franchise businesses such as McDonald's and temporary staffing firms. The rule taking effect March 16 provides a four-part test to determine whether a company is a "joint employer
From Our Partners
This little-known smart chip is crucial for the new 5G networks. And with 1 billion 5G devices coming online within 4 years...the market is estimated to be worth $12.3 TRILLION! This just-released special report reveals urgent details.

The founder and former top employees of a pharmaceutical company are facing a reckoning for their role in a bribery scheme that prosecutors say boosted sales of a powerful, highly addictive painkiller and helped fuel the national opioid epidemic. Starting Monday, seven people who wo...

Sally Hubbard is an antitrust expert who is director of enforcement strategy at the Open Markets Institute, whose central mission is to call attention to the risks of corporate monopolization. Hubbard previously served as an assistant attorney general in the antitrust bureau of New York state. ...
The Early Bird Stock Of The Day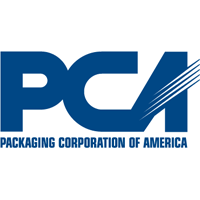 Packaging Corporation of America manufactures and sells containerboard and corrugated packaging products primarily in the United States. The company's Packaging segment offers various corrugated packaging products, such as conventional shipping containers used to protect and transport manufactured goods; multi-color boxes and displays that help to merchandise the packaged product in retail locations; and honeycomb protective packaging products. It also produces packaging for meat, fresh fruit and vegetables, processed food, beverages, and other industrial and consumer products. This segment sells its corrugated products through a direct sales and marketing organization, independent brokers, and distribution partners. Its Paper segment manufactures and sells white papers comprising commodity and specialty papers with various features, such as colors, coatings, high brightness, and recycled content. The white papers also consist of communication papers, including cut-size office papers, and printing and converting papers. This segment sells white papers through the company's own sales personnel. Packaging Corporation of America was founded in 1867 and is headquartered in Lake Forest, Illinois.
The Early Bird is a daily email newsletter powered by MarketBeat that covers the top stories that will impact the stock market each day. Read your copy every morning at 7:00 AM Eastern so that you can "catch the worm" when the market opens.