Tech
China has welcomed the Trump administration's decision ahead of the signing of a trade deal with Beijing to drop it from a list of governments accused of manipulating the value of their currencies to gain an unfair advantage in trade

Asian shares followed Wall Street higher on Tuesday amid optimism that a trade deal between the U.S. and China will be a boon for the regional economy. Japan's benchmark Nikkei 225 rose 0.7% in morning trading to 24,026.10, while Australia's S&P/ASX 200 added 0.6% to 6,946.80. Sou...

The Trump administration is dropping its designation of China as a currency manipulator in advance of the signing Wednesday of a Phase 1 U.S.-China trade agreement. The preliminary pact that the two sides are set to sign this week includes a section that's intended to prevent China fr...

President Donald Trump will highlight his policies on trade and domestic energy in a speech to U.S. farmers next week, the White House announced Monday. Trump is scheduled to address the American Farm Bureau Federation's convention on Jan. 19 in Austin, Texas. It will be his third app...

Delaware's Supreme Court has upheld a judge's dismissal of a shareholder lawsuit against ride-hailing company Uber and its former CEO. The court on Monday affirmed the judge's April ruling that the suit must be dismissed because the shareholder had failed to demand that Uber's board o...

Volkswagen has announced record annual sales that could determine whether it keeps its crown as the world's largest automaker. The company based in Wolfsburg, Germany, said Tuesday that it delivered 10.97 million vehicles in 2019. That compares with 10.83 million in 2018, when Volkswa...

The United States on Tuesday warned of threats to commercial vessels in and around the Persian Gulf in the wake of its confrontation with Iran. Tensions have soared since the U.S. airstrike earlier this month that killed Gen. Qassem Soleimani, Iran's top general and the architect of i...
From Our Partners
A brand-new technology - code named "Halo-Fi" - could kill off your overpriced cable company for good... beaming lightning-fast internet to your home for an estimated $7 a month.

This is undoubtedly the beginning of the end for "Big 3" internet providers.

Forward-thinking investors in Halo-Fi are lining up to get rich before January 30th.

Changing CEOs was the easy part. Now it's up to Boeing's new leader to deal with a crisis caused by two crashes and the grounding of the company's best-selling plane. David Calhoun took over Monday as Boeing's third CEO in the last five years, following the firing last month of Dennis...

Tensions between the U.S. government and Pacific Gas & Electric are boiling over as they battle over whether a taxpayer-funded agency should be allowed to stake a claim on a $13.5 billion settlement covering most of the losses from catastrophic wildfires blamed on the bankrupt utility

Oklahoma Attorney General Mike Hunter on Monday brought a lawsuit against three distributors of opioids after winning a lawsuit against one drug manufacturer and reaching pretrial settlements in other cases. Hunter filed the lawsuit in Cleveland County District Court against Cardinal...

The U.S. budget deficit through the first three months of this budget year is up 11.8% from the same period a year ago, putting the country on track to record its first $1 trillion deficit in eight years
From Our Partners
A software expert has created an algorithm that detects stock market trends with shocking accuracy. It's creator, Tom Gentile, is giving common people who are invested (or interested in investing) in the stock market, a rare chance to access the recommendations he finds using this system. A system which allows you to circle a date on a calendar, and know, with at least 90% certainty, that you could cash in on that day.

Visa has purchased the financial technology company Plaid for $5.3 billion, the companies said Monday, a major push by the payment processor into money transfer systems outside of credit and debit cards

Lebanese protesters used sandbags and bricks Monday to block a main street outside the country's central bank, protesting financial policies they say deepened a liquidity crunch. Lebanon is facing its worst economic crisis in decades, with the local currency losing over 60% of its va...
The Early Bird Stock Of The Day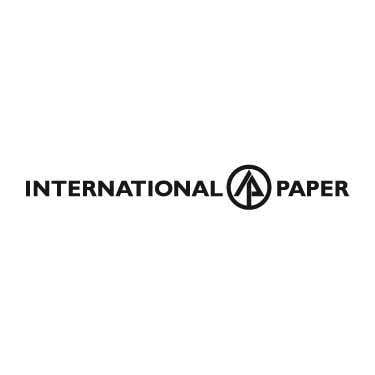 International Paper Co. engages in the manufacture of paper and packaging products. It operates through the following segments: Industrial Packaging, Global Cellulose Fibers, and Printing Papers. The Industrial Packaging segment involves in the manufacturing of containerboards, which include linerboard, medium, whitetop, recycled linerboard, recycled medium, and saturating kraft. The Global Cellulose Fibers segment offers cellulose fibers product portfolio includes fluff, market, and specialty pulps. The Printing Papers segment includes manufacturing of the printing and writing papers. The company was founded by Hugh J. Chisholm in 1898 and is headquartered in Memphis, TN.
The Early Bird is a daily email newsletter powered by MarketBeat that covers the top stories that will impact the stock market each day. Read your copy every morning at 7:00 AM Eastern so that you can "catch the worm" when the market opens.