Politics
Financial companies led stocks broadly higher on Wall Street Thursday as traders welcomed news that the Federal Reserve and other regulators are removing some limits on the ability of banks to make investments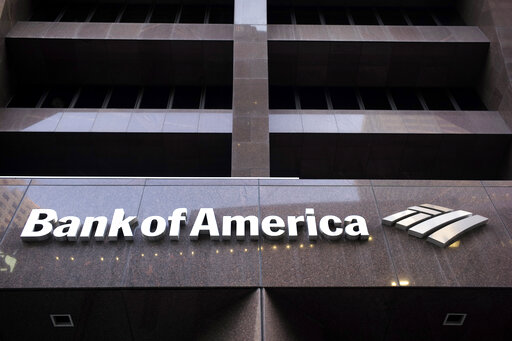 A worst-case scenario for the U.S. economy ravaged by the coronavirus pandemic would cause the nation's 34 largest banks to collectively lose roughly $700 billion, the Federal Reserve said Thursday. To bolster the banks ahead of such a potentially damaging recession, the Fed ordered t...

The Federal Reserve and four other regulatory agencies announced on Thursday that they have finalized a rule that will ease restrictions curtailing the ability of banks to make investments in such areas as hedge funds. The announcement of the easing of regulations know as the "Volcker...
From Our Partners
New U.S.Marijuana legislation coupled with an increase in medicinal applications and presidential candidates pushing for additional approval have pushed Marijuana demand sky high. Don't miss your opportunity to take advantage of this monumental reversal in Marijuana prohibition.

The outbreak of the coronavirus has dealt a shock to the global economy with unprecedented speed. Following are developments Thursday related to the national and global response, the work place and the spread of the virus. ________________________ OUT & ABOUT: Resta...

Despite enormous economic headwinds and sky-high unemployment numbers, President Donald Trump sought to showcase his record as a job creator during a visit to a shipyard in the battleground state of Wisconsin

Nearly 1.1 million coronavirus relief payments totaling some $1.4 billion went to dead people, a government watchdog reported Thursday. Legal and political issues hang over the misdirected taxpayer funds, the latest example of errors in massive aid being dispensed at crisis speed. As ...

The Dutch government announced Friday that it will throw national carrier KLM a 3.4 billion-euro ($3.81 billion) lifeline to help the airline survive the aviation slump caused by the coronavirus pandemic. Finance Minister Wopke Hoekstra said the support package is made up of a 1 billi...
From Our Partners
If you're happy with stocks yielding you 4% or 5% a year, you don't need this. But if you want to see how we built a portfolio that now pays us a 67% cash on cash return - with no leverage, options, or gimmicks.

U.S. officials say Jack Abramoff, a once-powerful lobbyist who spent time in federal prison for fraud and corruption, has been charged in a San Francisco court in an investor fraud case involving cryptocurrency and lobbying disclosure

Nike lost $790 million in the fourth quarter, as soaring digital sales couldn't make up for the loss of revenue from shuttered stores in most of the world. The world's largest sports apparel maker said Thursday that its revenue fell 38% to $6.31 billion in the three-month period endi...

Six years ago, Ford made a Texas-size wager on the top-selling vehicle in America, rolling out a radical new version of the F-Series pickup with a lighter aluminum body instead of the customary steel. Now it's time for another revamp, and Ford is playing it safe with the company's cro...

A judge shut down an energy pipeline in Michigan's Great Lakes on Thursday, granting a request from the state after the owner reported problems with a support piece far below the surface. Enbridge Inc. has not provided enough information to Michigan officials to show that continued op...
From Our Partners
Learn how to make more money in 24 hours than most folks make all year long... This could be the easiest way to turn $5,000 into $2,825,856.

The families of three workers who died after contracting coronavirus in an Iowa meat plant outbreak are suing Tyson Foods and its top executives, saying the company knowingly put employees at risk and lied to keep them on the job

Chuck E. Cheese - where kids could be kids while parents nursed headaches - is filing for bankruptcy protection. The 43-year-old chain, which drew kids with pizza, video games and a singing mouse mascot, was struggling even before the coronavirus pandemic. But it said the prolonged cl...
The Early Bird Stock Of The Day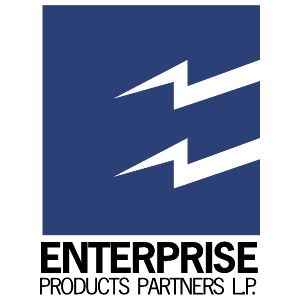 Enterprise Products Partners L.P. provides midstream energy services to producers and consumers of natural gas, natural gas liquids (NGLs), crude oil, petrochemicals, and refined products. The company operates through four segments: NGL Pipelines & Services, Crude Oil Pipelines & Services, Natural Gas Pipelines & Services, and Petrochemical & Refined Products Services. The NGL Pipelines & Services segment offers natural gas processing and related NGL marketing services, as well as NGL export docks and related services. It operates approximately 19,200 miles of NGL pipelines; NGL and related product storage facilities; 16 NGL fractionators; and liquefied petroleum gas and ethane export terminals, and related operations. The Crude Oil Pipelines & Services segment operates approximately 5,300 miles of crude oil pipelines; and crude oil storage and marine terminals located in Oklahoma and Texas, as well as a fleet of 360 tractor-trailer tank trucks used to transport crude oil. It also engages in crude oil marketing activities. The Natural Gas Pipelines & Services segment operates approximately 19,700 miles of natural gas pipeline systems to gather and transport natural gas in Colorado, Louisiana, New Mexico, Texas, and Wyoming. It leases underground salt dome natural gas storage facilities in Texas and Louisiana; owns an underground salt dome storage cavern in Texas; and markets natural gas. The Petrochemical & Refined Products Services segment operates propylene fractionation and related activities, including 800 miles of pipelines; butane isomerization complex and related deisobutanizer units; and octane enhancement and high purity isobutylene production facilities. It also operates approximately 4,100 miles of refined products pipelines; and terminals, as well as provides refined products marketing and marine transportation services. The company was founded in 1968 and is headquartered in Houston, Texas.
The Early Bird is a daily email newsletter powered by MarketBeat that covers the top stories that will impact the stock market each day. Read your copy every morning at 7:00 AM Eastern so that you can "catch the worm" when the market opens.