The equities market finished out the second down week of two with a volatile day on Friday. The major indices began the session in positive territory only to give up the gains and retake them later in the session. The trading action is indicative of indecision within the market and may lead to more selling in the coming week. Next week is going to be another hurdle for the equities market. The economic calendar is filled with potentially market-moving events including a meeting of the FOMC.

The FOMC is not expected to alter rates but may surprise the market with comments or outlook. The business inventory data may be a more important figure to watch. With S&P 500 companies reporting double-digit inventory declines across industries the data could show a larger than anticipated contraction. Contracting inventories is good for the economy and will drive activity over the coming quarters.



From Our Partners
Over the last few months, the coronavirus, a healthy pullback, election-year tensions, chaos with China, and fears of economic decay took its toll on the market. However, we're still finding plenty of solid opportunities to own this year. Here are the top 5 hot stocks to buy and hold immediately for potential double, even triple digit opportunity.
Click Here to Download the FREE Report
From Our Partners
There's a huge new tech trend coming to your hometown - which could make you a small fortune over the next few years. And today we're revealing the name and stock ticker symbol of Whitney's favorite way to make money from this trend.
You get his top pick for free, right here.
From Our Partners
The entire stock market has been taken over and held hostage by the Robinhood Effect… If you click here and get ahead of the next move you could earn $11,387 in just a few weeks… even if you only have $1,000 to trade with today. Or potentially over 6 figures if you have $10,000 or more. Legendary hedge fund manager, Roger Scott, who turned his $20 million fund into over $740 million has discovered a mysterious tool allowing people like YOU to get ahead of this Robinhood takeover…
Continue Reading
The Early Bird Stock Of The Day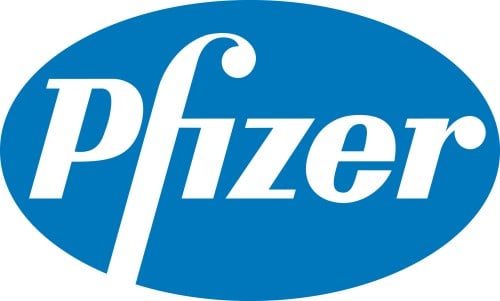 Pfizer Inc. is a research-based global biopharmaceutical company. It engages in the discovery, development, manufacture, marketing, sales and distribution of biopharmaceutical products worldwide. The firm work across developed and emerging markets to advance wellness, prevention, treatments and cures that challenge the most feared diseases. The company was founded by Charles Pfizer Sr. and Charles Erhart in 1849 and is headquartered in New York, NY.
The Early Bird is a daily email newsletter powered by MarketBeat that covers the top stories that will impact the stock market each day. Read your copy every morning at 7:00 AM Eastern so that you can "catch the worm" when the market opens.