Cautious traders kept the equity indices near break-even on Tuesday. Although the FOMC was not expected to alter its policy the chance for market-moving Fed-speak was enough to keep volume light. The tech-heavy NASDAQ led the day's action while the blue-chip Dow Jones Industrial average was the laggard.

Notably, several Dow components set new all-time highs during the session. Among them is McDonald's. The company is a bellwether of the global economy and analysts see momentum driving strong results in the 3rd quarter. If strength carries through into the broader index the Dow Jones Industrial Average will set a new all-time high very soon.

The 3rd quarter earnings cycle is right around the corner and it is shaping up to be a good one. The analysts are upping their targets for S&P 500 earnings for the first time in over two years, a fact that could drive the entire market to new all-time highs in the coming weeks.



From Our Partners
What would extra income of $2,441...$3,450...$5,250 every month mean for you? For most people, it would be life-changing. More money... freedom... and peace of mind. A small group of people are collecting checks like this over and over again. All without ever risking a dime in the stock market.
Get all the details here.
From Our Partners
Former Lehman Brothers executive reveals one of Wall Street's best kept secrets.

A proven system for turning $500 into $650,000 (or more) - without touching the stock market.

In fact, this system is responsible for the most profitable investment of all time!
Click here for details>>
The Early Bird Stock Of The Day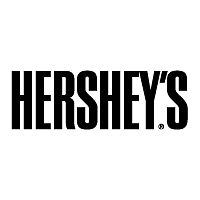 The Hershey Co. engages in the manufacture and market of chocolate and sugar confectionery products. The firm operates through the following geographical segments: North America; and International and Other. The North America segment is responsible for the traditional chocolate and non-chocolate confectionery market position of the company, as well as its grocery and snacks market positions, in the United States and Canada. The International and Other segment is the combination of all other operating segments which are not individually material, including those geographic regions where the company operates outside of North America. Its brands include Hershey's, Reese's, and Kisses. The company was founded by Milton S. Hershey in 1894 and is headquartered in Hershey, PA.
The Early Bird is a daily email newsletter powered by MarketBeat that covers the top stories that will impact the stock market each day. Read your copy every morning at 7:00 AM Eastern so that you can "catch the worm" when the market opens.