Good Morning
Stocks fell for a third day on Tuesday with the S&P 500 down 0.25% at the end of the day. The move was driven by unease among traders on the eve of what could be a very important read on consumer inflation. The CPI is due out today and could go a long way toward stoking market fears or laying them to rest. The CPI is expected to rise from the previous month but not accelerate, a hotter than expected figure will spell bad news for stocks.

Later this week the market will be looking for reads on producer level inflation and retail sales. Retail sales are expected to have fallen on a month-to-month basis but remain strong versus last year. If retail sales hold up it could be enough to keep the market moving higher into the end of the year.


Stocks
One of the fun things about being a market watcher is digging up new investment ideas. Not only are these stocks recently floated on the market but they're trading at historically low levels for their short life spans and the analysts love them.
Read the Full Story >>
From Our Partners
Today, dividend expert Marc Lichtenfeld is giving you his top five dividend stocks for 2021... completely free of charge.

Seriously, no credit card required.

You'll discover...


The safest 8% dividend yield in the market
His top three "Extreme Dividend" stocks that could supercharge your dividends
And his #1 dividend stock for a LIFETIME of income.
Click here to get the name and ticker symbols now before the download link expires.
Markets
Consumer preferences are changing quickly thanks to seemingly endless innovation, which means investors that are able to identify the companies finding ways to fulfill new expectations stand to profit in a big way over the coming years. Just think about some of the huge transformations in consumer f...
Read the Full Story >>
Politics
Britain's economic recovery lost momentum during the summer despite the widespread lifting of coronavirus restrictions as supply chain issues took their toll, official figures showed Wednesday. While the Office of National Statistics said the economy eked out some modest growth in Aug...
Read the Full Story >>
From Our Partners
Most have heard of the problem. Few understand what it really means.
Learn more
Politics
A logjam at the U.K.'s busiest commercial port ratcheted up concerns Wednesday that the country could see an array of shortages in the crucial Christmas trading period, including of toys and food. Worries have mounted over recent weeks that the U.K.'s economic recovery is being hobble...
Read the Full Story >>
Markets
Shares of pharmaceutical company AbbVie (NYSE: ABBV) plummeted the week ended September 3. Since then, the stock hasn't managed to regain much lost ground, but it's forming a flat base ahead of its third-quarter report on October 29. 
Read the Full Story >>
From Our Partners
Weiss Ratings, the only financial ratings agency in the world that provides ratings on cryptocurrencies, is now publishing a list of rare, undiscovered cryptos with the best potential to become the next Bitcoins. They won't replace Bitcoin. But collectively, they could create more wealth for early investors than Bitcoin ever has or probably ever will.
To find out more, go here now.
Markets
Chinese officials say the country's electricity supplies will be high enough to heat homes throughout the country's north in the winter, amid a nationwide energy crunch that has seen power cuts in some areas
Read the Full Story >>
Politics
The International Energy Agency is urging governments to make stronger commitments to cut greenhouse gas emissions at an upcoming U.N. climate summit, warning the world is not on track to meet environmental goals and that new investment in clean energy was needed to "jolt the energy system onto a ne...
Read the Full Story >>
Politics
The White House said Wednesday it has helped broker an agreement for the Port of Los Angeles to become a 24-hour, seven-days-a-week operation, part of an effort to relieve supply chain bottlenecks and move stranded container ships that are driving prices higher for U.S. consumers. Pre...
Read the Full Story >>
Markets
Fastenal Has Pricing Power You Want To Own Fastenal's (NASDAQ: FAST) Q3 earnings were a bit of a mixed bag but reveal something the market desperately needs to see this earnings cycle and that is pricing power. While the company reported the negative impacts of systemic headwinds including ...
Read the Full Story >>
Markets
Jealous of your former college roommate, who never seems to work? (As far as you can tell, he lounges poolside and still manages to make thousands of dollars per week.) Just heard that your neighbor plans to take a year off to travel and develop his side gig? Why not take a sabbatical from...
Read the Full Story >>
The Early Bird Stock Of The Day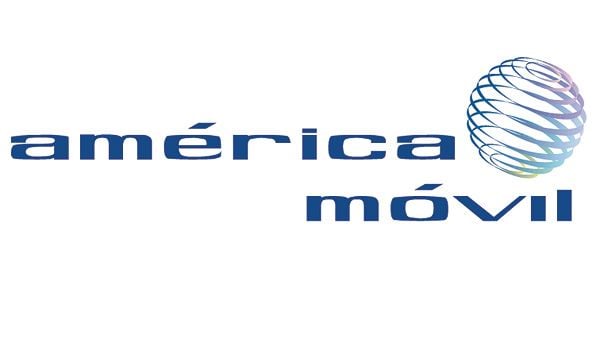 América Móvil, S.A.B. de C.V. provides telecommunications services in Latin America and internationally. The company offers wireless and fixed voice services, including local, domestic, and international long-distance services; and network interconnection services. It also provides data services, such as data centers, data administration, and hosting services to residential and corporate clients; value-added services, including Internet access, messaging, and other wireless entertainment and corporate services; data transmission, email services, instant messaging, content streaming, and interactive applications; and wireless security services, mobile payment solutions, machine-to-machine services, mobile banking, virtual private network services, and video calls and personal communications services. In addition, the company offers residential broadband services; IT solutions for small businesses and large corporations; and cable and satellite pay television subscriptions. Further, it sells equipment, accessories, and computers; and offers telephone directories, wireless security, call center, advertising, media, and software development services. Additionally, the company provides video, audio, and other media content through the Internet directly from the content provider to the end user. It sells its products and services under the Telcel, Telmex Infinitum, and A1 brands through a network of retailers and service centers to retail customers; and through sales force to corporate customers. As of December 31, 2021, the company had approximately 286.5 million wireless voice and data subscribers. América Móvil, S.A.B. de C.V. was incorporated in 2000 and is based in Mexico City, Mexico.
View Today's Stock Pick