Good Morning
Equities got a boost from good news on Monday that sent the S&P 500 up to a new all-time high. The news? President Biden nominated Jerome Powell for another term as head of the Federal Open Market Committee. As head of the committee, he will be tasked with monitoring the U.S. monetary policy and keeping tabs on inflation.

With inflation running hotter than expected, it is expected the FOMC will be raising rates next year, the question is by how much? The CME's Fedwatch Tool, an indication of market sentiment regarding interest rate hikes, has seen the average expectation creep higher in recent weeks with most participants expecting at least one hike by June and many believing the first will come much sooner than the June meeting.


Featured: The $62.7 Billion Memory-Saving Market (ad)

Politics
Asian shares were mixed Tuesday after a late drop left major Wall Street indexes mostly lower. Tokyo was closed Tuesday for a holiday. Hong Kong and Seoul declined while Shanghai edged higher. Market players appeared to be relieved to learn that President Joe Biden wil...
Read the Full Story >>
From Our Partners
6 stocks make up our compound income portfolio, which yields 24 dividend payments a year. Claim our free investment report which details 6 companies in our Forever Dividend Stocks.
Click here for details.
Markets
Software companies are popular growth investments these days. This makes perfect sense given the digital transformation unfolding across so many industries.Here are three software names worth buying and holding onto for the next three to five years, if not longer.
Read the Full Story >>
Markets
Shares opened lower in Europe on Tuesday after a mixed session in Asia, as countries imposed lockdowns and other restrictions to fight flare-ups of coronavirus cases. Benchmarks dropped in London, Paris, Hong Kong and South Korea. The Shanghai composite index edged higher, while Toky...
Read the Full Story >>
From Our Partners
As of November 3, 2021, Bitcoin is over $60,000.Click here for the name and tickers of all five.

In fact, some experts believe Bitcoin could replace gold in the future.

But most people aren't even aware of these 5 stocks in the crypto space...
Click here for the name and tickers of all five.
Tech
Major Thai telecoms companies DTAC and True Corp. plan to merge to pursue opportunities in the tech sector, their parent companies said Monday. Thai National Broadcast reported that regulators were asking the companies for clarification about the plan announced by Norway's Telenor Gr...
Read the Full Story >>
Politics
Federal Reserve Chair Jerome Powell gambled last year that his ultra-low rate policies would help revive an economy that had sunk deep into a pandemic-induced recession. So far, his bet has mostly paid off. Growth and hiring have rebounded faster than anyone expected. President Joe Bi...
Read the Full Story >>
From Our Partners
Get the name of the crypto that's growing 4X faster than Bitcoin. Billionaire Dallas Mavericks owner Mark Cuban is calling it a "game-changer."
Learn more
Tech
Fallen Silicon Valley star Elizabeth Holmes returned to the witness stand on Monday to tell a story likely to determine whether she is convicted or acquitted of criminal charges alleging she duped investors and patients into believing she had invented a breakthrough in blood-testing technology
Read the Full Story >>
Markets
The world's largest electronic vehicle (EV) charging network ChargePoint (NYSE: CHPT) stock is rebounding off its post-SPAC reverse merger lows. The second wave of interest in the EV sector accelerating as more startups get closer to production led by Rivian (NASDAQ: RIVN), Lucid (NASDAQ: LC...
Read the Full Story >>
Markets
Despite a run of bad news in recent weeks, shares of semiconductor company Micron (NASDAQ: MU) found themselves among the better performing equities on Friday of last week as well as during yesterday's session.
Read the Full Story >>
Stocks
It's been a busy few days for both investors and management of Intuit (NASDAQ: INTU). After the bell rang to close Thursday's session, the well known and well used financial software brand reported their fiscal Q1 earnings which smashed analyst expectations. Topline revenue was up more t...
Read the Full Story >>
Markets
As people quit their jobs in record numbers during what's been dubbed the "Great Resignation," it begs the question: Are people simply trying to recapture a balance in their work (less commute time, more four-hour work weeks?) Or do a large portion plan to rekindle their long-lost career ambitions...
Read the Full Story >>
The Early Bird Stock Of The Day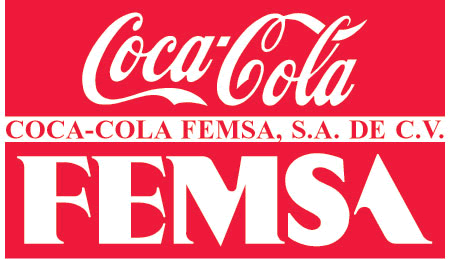 Coca-Cola FEMSA, S.A.B. de C.V., a franchise bottler, produces, markets, sells, and distributes Coca-Cola trademark beverages. The company offers sparkling beverages, including colas and flavored sparkling beverages; and waters and other beverages, such as juice drinks, coffee, teas, milk, value-added dairy products, sports and energy drinks, and plant-based drinks. It provides a portfolio of products through retail outlets, such as wholesale supermarkets, discount stores, and convenience stores; retailers, such as restaurants and bars, as well as stadiums, auditoriums, and theaters; points-of-sale outlets; and home delivery, supermarkets, and other locations. In addition, the company distributes and sells Heineken beer products in its Brazilian territories. It operates in Mexico, Guatemala, Nicaragua, Costa Rica, Panama, Colombia, Brazil, Argentina, and Uruguay. The company was founded in 1979 and is headquartered in Mexico City, Mexico. Coca-Cola FEMSA, S.A.B. de C.V. is a subsidiary of Fomento Economico Mexicano, S.A.B. de C.V.
View Today's Stock Pick