Good Morning
Equity markets tried to rebound on Thursday but failed to hold much of the gains. The move was driven by a better than expected weekly jobless claims figure that helped brighten the market's outlook. The news, as good as it is, was soon discounted however in favor of caution. With inflation on the rise, Friday's PPI data is the next major hurdle for the market to cross.

Even if the PPI subsides on a month-to-month basis as it is expected to do produced level price increases are still advancing and putting upward pressure on consumer prices. Next week, the market will have to face the latest read on the CPI data and that is where the real risk lay. Consumer Level inflation is what the FOMC is most concerned with so a hot or cold number could really get the market moving.


Stocks
What goes up must come down. Special purpose acquisition companies, or SPACs, have been the poster child for how quickly the market can giveth and taketh away. Once the darlings of the investing world, most SPAC stocks have taken it on the chin this year following a raucous 2020. Companies that too...
Read the Full Story >>
From Our Partners
Clean-tech stocks are going ballistic as Biden puts the clamps on oil drilling and fracking. Individual investors, just like you, stand to make millions in stock profits simply by buying the best stocks in the uranium space like this one: At just $2 per share, it's the only publicly traded company that stands to make an absolute fortune on clean energy sources without actually producing any.
More details here...
Politics
World shares advanced Friday after President Joe Biden spoke by phone with China's Xi Jinping. Benchmarks rose in Paris, London, Tokyo, Shanghai and Hong Kong. The yield on the 10-year Treasury note was steady at 1.31% and U.S. futures were higher. Crude oil prices rose. ...
Read the Full Story >>
Politics
Shares advanced in Asia on Friday as investors step up buying despite another decline on Wall Street that kept the S&P 500 and the Nasdaq on track for their first weekly losses in three weeks. Benchmarks rose in Tokyo, Shanghai and Hong Kong after President Joe Biden spoke with C...
Read the Full Story >>
From Our Partners
There's a new type of "retirement calculator" that's changing the way thousands of Americans invest. Employees at some of the richest money management firms on the planet are using this calculator, including big Wall Street banks like Bank of America, US Bank, Wells Fargo, Wachovia, Morgan Stanley, and UBS. It has been featured on Fox News, CNBC and Fox Business.
Click here to watch the demo.
Markets
For investors who want to add alpha or excess return above the market, thematic ETFs could be the ticket. These should not be "buy and hold" investments, but instead, should be used when you have conviction about the prospects for a particular area of the market.
Read the Full Story >>
Markets
Shares were higher in Asia on Friday as investors stepped up buying despite another decline on Wall Street that kept the S&P 500 and the Nasdaq on track for their first weekly losses in three weeks. Shares rose in Tokyo, Hong Kong and other major markets, bouncing back from losse...
Read the Full Story >>
From Our Partners
And Reuters magazine calls this type of trading "the new baby boomer hobby." An anonymous trader -- living at the base of the Smoky Mountains -- just released a free report revealing a step-by-step system to generating an extra $5,000 per month in income thanks to this trading strategy. The report is free until Sunday.
Click here for the FREE REPORT...
Markets
Rebekah Ingram's remote internship has come with a series of unexpected challenges: She lacks a proper office set-up, her mother often calls for her while she works, and her dog barks during video calls. Her situation will sound familiar to anyone who has worked from home during the c...
Read the Full Story >>
Politics
The United Nations development agency says Afghanistan is teetering on the brink of "universal poverty" that could become a reality in the middle of next year unless urgent efforts are made to bolster local communities and their economies
Read the Full Story >>
Markets
Boutique fitness franchisor Xponential Fitness (NYSE: XPOF) stock has been basing for a potential breakout since its recent IPO. The asset-light franchisor has over 1,060 franchisees operating 1,824 open studios. The Company offers customers fitness and wellness workouts which include boxing, dance,...
Read the Full Story >>
Markets
Have you ever leaned toward your coworker's desk and said, "Psssst. Hey, how much do you save for retirement and what're you invested in?" When you're working with people who have the same retirement options as you, it's natural to feel curious about what everyone else is doing. Seems innocent, rig...
Read the Full Story >>
Markets
Although it might appear expensive based on its valuation, it's hard to argue against a stock that is hitting new all-time highs in a mixed market. Let's take a deeper look at what makes Lululemon stand out below.
Read the Full Story >>
The Early Bird Stock Of The Day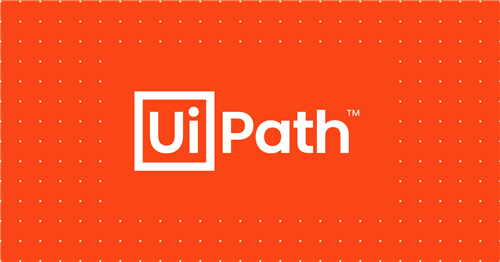 UiPath Inc. provides an end-to-end automation platform that offers a range of robotic process automation (RPA) solutions primarily in the United States, Romania, and Japan. The company offers a suite of interrelated software to build, manage, run, engage, measure, and govern automation within the organization. Its platform combines artificial intelligence with desktop recording, back-end mining of both human activity and system logs, and intuitive visualization tools, which enables users to discover, analyze, and identify processes to automate in a centralized portal; offers low-code development environments that allows users in an organization to create attended and unattended automations without any prior knowledge of coding; deploys robots in highly immersive attended experiences or in standalone, unattended modes behind the scenes, and can leverage native connectors built for commonly used line-of-business applications; offers centralized tools designed to manage, test, and deploy automations and ML models across the enterprise; allows customers to manage long running processes that orchestrate work between robots and humans; and enable users to track, measure, and forecast the performance of automation in their enterprise and help businesses ensure compliance with business standards. In addition, the company provides maintenance and support for its software, as well as professional services, such as training and implementation services to facilitate the adoption of its platform. It serves banking, healthcare, financial services, and government entities. UiPath Inc. was founded in 2005 and is headquartered in New York, New York.
View Today's Stock Pick