Equity markets tried to rebound on Thursday but failed to hold much of the gains. The move was driven by a better than expected weekly jobless claims figure that helped brighten the market's outlook. The news, as good as it is, was soon discounted however in favor of caution. With inflation on the rise, Friday's PPI data is the next major hurdle for the market to cross.

Even if the PPI subsides on a month-to-month basis as it is expected to do produced level price increases are still advancing and putting upward pressure on consumer prices. Next week, the market will have to face the latest read on the CPI data and that is where the real risk lay. Consumer Level inflation is what the FOMC is most concerned with so a hot or cold number could really get the market moving.


From Our Partners
Clean-tech stocks are going ballistic as Biden puts the clamps on oil drilling and fracking. Individual investors, just like you, stand to make millions in stock profits simply by buying the best stocks in the uranium space like this one: At just $2 per share, it's the only publicly traded company that stands to make an absolute fortune on clean energy sources without actually producing any.
More details here...
From Our Partners
There's a new type of "retirement calculator" that's changing the way thousands of Americans invest. Employees at some of the richest money management firms on the planet are using this calculator, including big Wall Street banks like Bank of America, US Bank, Wells Fargo, Wachovia, Morgan Stanley, and UBS. It has been featured on Fox News, CNBC and Fox Business.
Click here to watch the demo.
From Our Partners
And Reuters magazine calls this type of trading "the new baby boomer hobby." An anonymous trader -- living at the base of the Smoky Mountains -- just released a free report revealing a step-by-step system to generating an extra $5,000 per month in income thanks to this trading strategy. The report is free until Sunday.
Click here for the FREE REPORT...
The Early Bird Stock Of The Day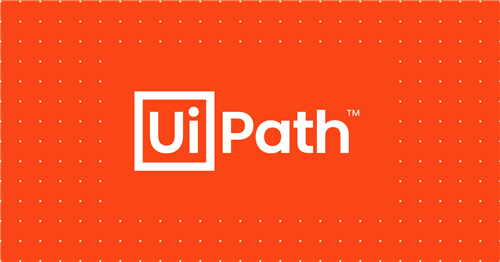 UiPath Inc. provides an end-to-end automation platform that offers a range of robotic process automation (RPA) solutions primarily in the United States, Romania, and Japan. It develops UiPath Studio, a platform designed for RPA developers looking to build complex process automations with built-in governance capabilities, such as robust debugging tools, application programming interface automation, wizards to automate desktop or web applications, leverage custom code, and to integrate machine learning models into production workflows. The company also offers UiPath Robots, which emulates human behavior to execute the processes built in UiPath Studio; and UiPath Orchestrator that tracks and logs robot activity, along with what people do in tandem to maintain strict compliance and governance through dashboards and visualization tools. In addition, it provides maintenance and support for its software, as well as professional services, such as training and implementation services to facilitate the adoption of its platform. UiPath Inc. was founded in 2005 and is headquartered in New York, New York.
The Early Bird is a daily email newsletter powered by MarketBeat that covers the top stories that will impact the stock market each day. Read your copy every morning at 7:00 AM Eastern so that you can "catch the worm" when the market opens.