Good Morning
Equity Traders shrugged off an unbelievable sixth month of hotter than expected inflation on Friday to confirm support at the short-term moving average and a key uptrend line. The Producer Price Index came in at up 0.7% for the month of August and 8.3% over last year marking the fastest pace of inflation gains in several decades. With the FOMC seemingly out of touch with reality, investors and consumers should brace for the prices of all goods to continue trending higher.

This week, the focus will be on the economic data as there are half a dozen or more key reports on the calendar. Topping the list is the August read of the Consumer Price Index, a report expected to show another acceleration in consumer prices as well. The good news for investors, at least for now, is that consumer prices are outpacing producer prices and that is helping too wide margins for the S&P 500.


Markets
Denbury (NYSE: DEN), which went public for the second time a year ago, following a restructuring, has been etching a base since late June. It's now forming a handle below a potential buy point of $75.20.
Read the Full Story >>
From Our Partners
Most Options traders lose 7 out of 10 trades. But this investing legend has flipped options trading upside down... making money on 85% of his trades. He's agreed to share his secret with a small group of regular investors, starting today. And it could help you make as much as $185 a day on average... in as little as 9 minutes a week.
Get the full details here.
Markets
World shares and U.S. futures were mostly higher Monday, bouncing back from losses last week on Wall Street. Stocks rose in London, Paris, Tokyo and Shanghai but fell in Hong Kong, where a Financial Times report that Chinese regulators want to break up the mammoth e-commerce payments ...
Read the Full Story >>
Markets
Shares slipped Monday in most Asian markets after Wall Street benchmarks ended last week with a decline. Stocks fell in Tokyo, Hong Kong, Shangha and Seoul but rose modestly in Sydney. Japan reported its wholesale prices were near a 13-year high in August, adding to co...
Read the Full Story >>
From Our Partners
Through Berkshire Hathaway…Warren Buffett recently dumped $800 million of Apple stock…

And bought this instead!

He's now moved $3.8 BILLION in a tiny niche of the tech sector billionaires are flocking to…
See full story here…
Markets
Kansas City Southern has decided that a $31 billion bid from Canadian Pacific is the best of two offers on the table to buy the railroad. The Kansas City, Missouri, company said in a statement Sunday that it has notified rival bidder Canadian National that it intends to terminate a me...
Read the Full Story >>
Tech
Epic Games filed notice that is appealing a federal judge's decision in a lawsuit alleging that Apple has been running an illegal monopoly that stifles competition. The maker of the popular Fortnite video game said in a court filing Sunday that it will take the ruling to the Ninth Cir...
Read the Full Story >>
From Our Partners
Man who called the 2020 crash 45 days early shares "alarming" signals from the stock market today and what it means for August...
Learn More Here!
Politics
A Democratic senator vital to the fate of President Joe Biden's $3.5 trillion plan for social and environmental spending says he won't support even half that amount or the ambitious timetable envisioned for passing it
Read the Full Story >>
Markets
Zscaler (NASDAQ: ZS) was among the most perfectly positioned companies for the pandemic. The company's zero-trust approach for today's cloud-based and IoT-connected networks has proven to be highly successful and is sustaining a high level of demand.
Read the Full Story >>
Markets
Short-Sellers Fail To Set New Low In Zumiez, Inc Price action in Zumiez (NASDAQ: ZUMZ) was volatile in the wake of the Q2 report but one thing is evident. There are bulls present at the $37.75 level and they are buying up the stock. While price action was volatile and closed at the low of t...
Read the Full Story >>
Tech
Data storage solutions company Seagate Technology (NYSE: STX) stock has had a stellar 2021 peaking out at $106.22 in May but shares have fallen back to reality in the mid $80s. The makers of legacy hard drives (HDDs) and flash drives is seeing robust demand for storage thanks to the unrelenting need...
Read the Full Story >>
Stocks
Solar energy systems and solutions provider SunPower (NYSE: SPWR) stock has been beaten up losing more than half its value since the start of 2021. The provider of solar energy solutions to residential, commercial, and enterprise segments is growing its business well, just not as well as analyst exp...
Read the Full Story >>
The Early Bird Stock Of The Day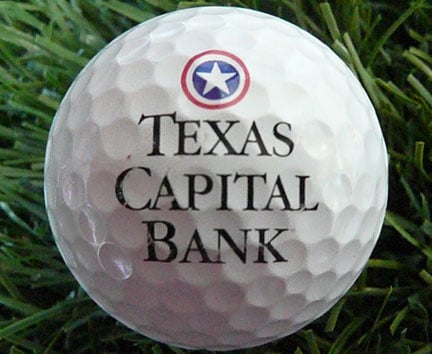 Texas Capital Bancshares, Inc. operates as the bank holding company for Texas Capital Bank, is a full-service financial services firm that delivers customized solutions to businesses, entrepreneurs, and individual customers. The company offers commercial banking, consumer banking, investment banking, and wealth management services. It offers business deposit products and services, including commercial checking accounts, lockbox accounts, and cash concentration accounts, as well as information, wire transfer initiation, ACH initiation, account transfer, and service integration services; and consumer deposit products, such as checking accounts, savings accounts, money market accounts, and certificates of deposit. The company also provides commercial loans for general corporate purposes comprising financing working capital, internal growth, acquisitions, and business insurance premiums, as well as consumer loans; loans to exploration and production companies; mortgage finance loans; commercial real estate and residential homebuilder finance loans; first and second lien loans for the purpose of purchasing or constructing 1-4 family residential dwellings, as well as home equity revolving lines of credit and loans to purchase lots for future construction of 1-4 family residential dwellings; and real estate loans originated through a small business administration program, as well as equipment finance and leasing services, and letters of credit. In addition, it offers online and mobile banking, and debit and credit card services; escrow services; personal wealth management and trust services; and depositors American Airlines AAdvantage miles. It operates in Austin, Fort Worth, Dallas, Houston, and San Antonio metropolitan areas of Texas. Texas Capital Bancshares, Inc. was incorporated in 1996 and is headquartered in Dallas, Texas.
View Today's Stock Pick