Good Morning
Equity markets extended the rebound in stocks to near the recent high on Tuesday but traders and investors alike are cautioned not to read too much into the move. Not only was the move driven by an absence of news but it occurred during a holiday-shortened trading week. The takeaway is that Tuesday's action appears bullish but may not lead to much without a true catalyst to induce the market to buy stocks.

Wednesday's action will be more of the same. The question is if the market will end the day up or down and the difference will be telling. A down market suggests traders are fearful of what might happen over the extended holiday weekend while an up market is the opposite. Next week the market will get back in gear as investors start to prep for the final days of the year and what could be a lackluster holiday shopping season.
Featured: 3 Dividend Stocks to Buy and Hold Forever (Investors Alley)

Markets
The classic 60/40 portfolio, consisting of 60% stocks and 40% bonds, has served investors well over the years. A very basic 60/40 allocation, which includes international securities, might consist of the SPDR Portfolio MSCI Global Stock Market ETF (NYSEARCA: SPGM) combined with the Vanguard Total In...
Read the Full Story >>
From Our Partners
U.S. Loses to China in Shocking WAR GAMES Pentagon says new "living missile" key to winning a future conflict. Investors stand to reap 35,960% on shares of the small defense contractor that makes powerful new weapon.
Get the name of the stock here > > >
Markets
CenturyLink merged with Qwest to become the third-largest telecommunications company in the U.S. in 2010. The Company continued to gobble up technology companies like Savvis, a cloud infrastructure company in 2012 and broadband provider Level 3 Communications in 2017. The Company changed its name fr...
Read the Full Story >>
Markets
In the first week of November, Salesforce Inc. (NYSE: CRM) announced it would let go of employees after demand lightened for its enterprise software. This is certainly not good news and it touches on the larger concerns that have affected earnings for front-office software this quarter. Salesforce a...
Read the Full Story >>
From Our Partners
Everything is lining up perfectly for a historic gold bull run. One gold research firm says they've found the best way to get in, for less than $10.
MORE here...
Markets
Inflation isn't going to hurt the bankrolls of sports team owners. In fact, it may help. While the uber-rich will have to pay a little more for their eggs at the grocery store – just like everyone else – inflation isn't likely to affect the bottom lines at their sports...
Read the Full Story >>
Markets
The CBD industry has faced its share of hurdles but one thing is clear: It is here to stay and should grow at a high double-digit compound annual growth rate (CAGR) for the next six years or more. As of 2021, the CBD industry was valued at just over $12.8 billion and is expected to grow at a 20% C...
Read the Full Story >>
From Our Partners
With the Stock Market Correction Plan from Gold-IRA you'll learn how to navigate your way to the top of the stock market. Not only will it put you in a position to survive the next market correction but you will also thrive through it. This free plan is the most important survival guide you'll ever read.
Get it now and start your path toward financial security for life.
Markets
Less than a month before it is set to host the World Cup final, Lusail City is oddly quiet. Wide empty streets, idle lobbies and construction cranes are everywhere in the sleek district 20 kilometers (12 miles) north of the capital, Doha, built to accommodate World Cup fans and hundre...
Read the Full Story >>
Politics
Nigeria on Wednesday launched newly designed currency notes, a move that the West African nation's central bank says will help curb inflation and money laundering. The newly designed denominations of 200 (45 U.S. cents), 500 ($1.10) and 1,000 naira ($2.20) also would drive financial i...
Read the Full Story >>
Politics
Pandemic lockdowns are expanding across China, including in a city where factory workers clashed this week with police, as the number of COVID-19 cases hits a daily record. Residents of eight districts of Zhengzhou, home to 6.6 million people, were told to stay home for five days beg...
Read the Full Story >>
Politics
An Australian minister has likened a mining company blasting ancient rock shelters to the Taliban's destruction of giant Buddha carvings and vowed to improve protections of Indigenous cultural heritage
Read the Full Story >>
Markets
The S&P 500 index is up 15% from the lows of last month. This means that investors have a lot to be happy about going into Thanksgiving week, especially given how bleak things have looked at various times in recent months. Some signs of inflation slowing have started to appear (we're not...
Read the Full Story >>
The Early Bird Stock Of The Day
Thursday: Stock With Recent Earnings Beat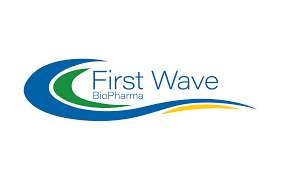 First Wave BioPharma, Inc., a clinical-stage biopharmaceutical company, engages in the research and development of targeted and non-systemic therapies for the treatment of patients with gastrointestinal diseases. Its product candidates include niclosamide, an oral small molecule with anti-viral and anti-inflammatory properties; and the biologic adrulipase, a recombinant lipase enzyme designed to enable the digestion of fats and other nutrients. The company develops FW-COV, which is in Phase II clinical trials for the treatment of severe acute respiratory syndrome coronavirus 2 gastrointestinal infections; FW-UP, which is in Phase II clinical trials for the treatment ulcerative proctitis and ulcerative proctosigmoiditis; FW-ICI-AC for immune checkpoint inhibitor-associated colitis and diarrhea in advanced stage oncology patients; and FW-UC, which is in Phase Ib/IIa clinical trials for the treatment of ulcerative proctitis and ulcerative proctosigmoiditis. It also develops FW-CD, which has completed Phase I clinical trials for Crohn's disease; and adrulipase, an oral, non-systemic, and biologic capsule for the treatment of exocrine pancreatic insufficiency in patients with cystic fibrosis and chronic pancreatitis. The company was formerly known as AzurRx BioPharma, Inc. and changed its name to First Wave BioPharma, Inc. in September 2021. First Wave BioPharma, Inc. was incorporated in 2014 and is headquartered in Boca Raton, Florida.
View Today's Stock Pick