Good Morning
Equity markets extended the rebound in stocks to near the recent high on Tuesday but traders and investors alike are cautioned not to read too much into the move. Not only was the move driven by an absence of news but it occurred during a holiday-shortened trading week. The takeaway is that Tuesday's action appears bullish but may not lead to much without a true catalyst to induce the market to buy stocks.

Wednesday's action will be more of the same. The question is if the market will end the day up or down and the difference will be telling. A down market suggests traders are fearful of what might happen over the extended holiday weekend while an up market is the opposite. Next week the market will get back in gear as investors start to prep for the final days of the year and what could be a lackluster holiday shopping season.
Featured: === BREAKING === (Behind the Markets)

Markets
The classic 60/40 portfolio, consisting of 60% stocks and 40% bonds, has served investors well over the years. A very basic 60/40 allocation, which includes international securities, might consist of the SPDR Portfolio MSCI Global Stock Market ETF (NYSEARCA: SPGM) combined with the Vanguard Total In...
Read the Full Story >>
Markets
CenturyLink merged with Qwest to become the third-largest telecommunications company in the U.S. in 2010. The Company continued to gobble up technology companies like Savvis, a cloud infrastructure company in 2012 and broadband provider Level 3 Communications in 2017. The Company changed its name fr...
Read the Full Story >>
Politics
Asian shares gained Thursday, although optimism about the Federal Reserve holding back on aggressive interest rate raises was countered by some uncertainty about coronavirus restrictions in China. Trading was relatively muted in Asia ahead of U.S. markets being closed for Thanksgivin...
Read the Full Story >>
From Our Partners
Recent market activity triggered a "buy" alert on this penny stock that's been overlooked for its impressive profit potential by Wall Street investors.
(**By clicking link you are subscribing to The Investor Newsletter Daily Newsletter and may receive up to 2 additional free bonus subscriptions. Unsubscribing is easy. Full disclosures found here.)
Download This New Report Here
Markets
In the first week of November, Salesforce Inc. (NYSE: CRM) announced it would let go of employees after demand lightened for its enterprise software. This is certainly not good news and it touches on the larger concerns that have affected earnings for front-office software this quarter. Salesforce a...
Read the Full Story >>
Markets
Inflation isn't going to hurt the bankrolls of sports team owners. In fact, it may help. While the uber-rich will have to pay a little more for their eggs at the grocery store – just like everyone else – inflation isn't likely to affect the bottom lines at their sports...
Read the Full Story >>
From Our Partners
Department stores, pharmaceutical companies, energy companies, and even well-known computer/software companies are always in the news... And because of these newsworthy announcements... We found 5 companies that appear to be in an excellent position to deliver high-probability trading opportunities in the days and weeks ahead.
Click Here for the Details on All 5 Stocks
Markets
The CBD industry has faced its share of hurdles but one thing is clear: It is here to stay and should grow at a high double-digit compound annual growth rate (CAGR) for the next six years or more. As of 2021, the CBD industry was valued at just over $12.8 billion and is expected to grow at a 20% C...
Read the Full Story >>
Politics
Nigeria on Wednesday launched newly designed currency notes, a move that the West African nation's central bank says will help curb inflation and money laundering. The newly designed denominations of 200 (45 U.S. cents), 500 ($1.10) and 1,000 naira ($2.20) also would drive financial i...
Read the Full Story >>
Politics
Pandemic lockdowns are expanding across China, including in a city where factory workers clashed this week with police, as the number of COVID-19 cases hits a daily record. Residents of eight districts of Zhengzhou, home to 6.6 million people, were told to stay home for five days beg...
Read the Full Story >>
Tech
Police beat workers protesting over a pay dispute at the biggest factory for Apple's iPhone, whose new model is delayed by controls imposed as China tries to contain a surge in COVID-19 cases. Foxconn, the biggest contract assembler of smartphones and other electronics, is struggling ...
Read the Full Story >>
Markets
The S&P 500 index is up 15% from the lows of last month. This means that investors have a lot to be happy about going into Thanksgiving week, especially given how bleak things have looked at various times in recent months. Some signs of inflation slowing have started to appear (we're not...
Read the Full Story >>
The Early Bird Stock Of The Day
Thursday: Stock With Recent Earnings Beat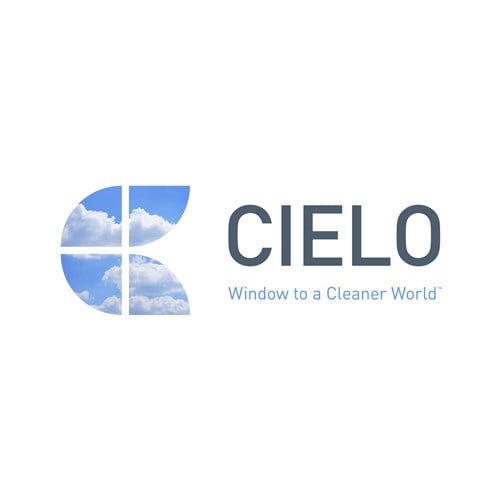 KALA BIO, Inc., a clinical-stage biopharmaceutical company, focuses on the discovery, development, and commercialization of therapies for the treatment of eye diseases. The company's product candidates include KPI-012, which is in Phase 2b clinical trial for the treatment of persistent corneal epithelial defects; EYSUVIS for the short-term treatment of the signs and symptoms of dry eye disease; and INVELTYS, a topical twice-a-day ocular steroid for the treatment of post-operative inflammation and pain following ocular surgery. Its preclinical development product, including KPI-014 for the treatment of rare inherited retinal diseases. The company was formerly known as Kala Pharmaceuticals, Inc. and changed its name to KALA BIO, Inc. in August 2023. KALA BIO, Inc. was incorporated in 2009 and is headquartered in Arlington, Massachusetts.
View Today's Stock Pick