Good Morning
Equities ended the month of November on solid footing boosted by remarks by Fed chief Jerome Powell. Mr. Powell signaled the FOMC may shift its stance as soon as the next meeting and slow the pace of interest rate hikes. While the market cheered the news the takeaway is that inflation is still running hot and underpinned by rising wages. In this light, the pace of hikes may have slowed but it is not going to end any sooner than previously indicated. The risk now is that inflation will only subside moderately and prolong the time it takes for the FOMC to do its job.

Today's news may alter the entire FOMC outlook once again so don't be surprised if the market makes an about face. The PCE price index is expected to cool from the previous month but may not have cooled as much as expected. Regardless, the index is expected to support the current outlook for interest rate hikes which is having a negative impact on the outlook for S&P 500 earnings. While this dynamic is overshadowing the market no rally should be trusted.
Featured: Buy This $5 Stock Before Apple Car Announcement (IPM)

Markets
Shares of Cosmos Holdings (NASDAQ: COSM) stock are up 618% in November. This penny stock has gone from trading for actual pennies per share to 68 cents per share at the time of this writing. The company has had some favorable news to report. But this has all the earmarks of a short squeeze. ...
Read the Full Story >>
From Our Partners
China doesn't need to fire a single shot to dominate America. Instead, it can ban exports of critical minerals the U.S. needs for high-tech military weapons and green and mobile technologies. China controls up to 90% of these markets. It's a National Emergency and an opportunity for investors to jump on the next boom of mining companies exploring in the U.S.
Click here for details
Markets
Updated: Federal Reserve Chairman Jerome Powell confirmed Wednesday, Nov 30, that smaller interest rate increases are likely ahead even as he sees progress in the fight against inflation as largely inadequate.We are approaching that time of year when the stock market gets into a holiday mood tr...
Read the Full Story >>
Stocks
Results from Crowdstrike (NASDAQ: CRWD) and NetApp (NASDAQ: NTAP) have brought dark clouds to the cloud-stock universe. While both companies had good CQ3 periods the outlook for the rest of the year is gloomy indeed. The news has both stocks down double digits but this may be an opportunity. Analy...
Read the Full Story >>
From Our Partners
Good news -- the crypto market is poised for a roaring comeback. Some people are rushing to buy Bitcoin and Ethereum. If you're one of them -- pay attention. One of the world's "most sought after" crypto analysts, Charlie Shrem just revealed a far better crypto buy... One set to generate $544 trillion of new wealth in the coming years. Best of all, this crypto is still trading for under $15.
Click here to get Charlie Shrem's latest pick now.
Politics
China says president and ruling Communist Party leader Xi Jinping was holding talks Thursday with visiting European Council President Charles Michel in Beijing, amid frictions over trade, Russia and Taiwan. The official Xinhua News Agency gave no details about the discussions Thursda...
Read the Full Story >>
Politics
The U.S. House moved urgently to head off the looming nationwide rail strike on Wednesday, passing a bill that would bind companies and workers to a proposed settlement that was reached in September but rejected by some of the 12 unions involved. The measure passed by a vote of 290-13...
Read the Full Story >>
Markets
For those who've balked at Hormel's (NYSE: HRL) high valuation the time to buy may be at hand. The company's FQ4 results were weak and came with weak guidance that has this Dividend Aristocrat down at the lowest levels in weeks and trading near the 2022 lows. While the earnings r...
Read the Full Story >>
Politics
Sean Turnell, an Australian economist who spent almost two years imprisoned in Myanmar, received a hero's welcome Thursday at Australia's Parliament House where lawmakers rose in a standing ovation and the prime minister praised his courage, optimism and resilience. Turnell, an advise...
Read the Full Story >>
Politics
Jimmy Lai broke into Hong Kong's rambunctious media world 30 years ago armed with the belief that delivering information equates with protecting freedom. Lai's own freedom is at stake as he fights charges of endangering national security as former publisher of his now-defunct pro-dem...
Read the Full Story >>
Markets
Rose Bowl game organizers cleared the way for the College Football Playoff to expand to 12 teams starting in the 2024 season, informing CFP officials Wednesday they are willing to alter agreements to accommodate a new format to decide the national champion. A person with knowledge of ...
Read the Full Story >>
Markets
China-based electric vehicle maker NIO (NYSE: NIO) powered more than 19% higher Wednesday. Shares were trading at $12.51 with an hour left in the session. NIO, along with other Chinese EV manufacturers, rose in tandem with XPeng (NYSE: XPEV), which reported a third-quarter loss of $0.36, me...
Read the Full Story >>
The Early Bird Stock Of The Day
Thursday: Stock With Recent Earnings Beat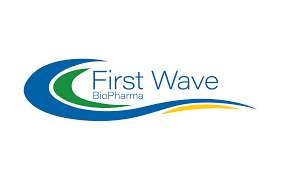 First Wave BioPharma, Inc., a clinical-stage biopharmaceutical company, engages in the research and development of targeted and non-systemic therapies for the treatment of patients with gastrointestinal diseases. Its product candidates include niclosamide, an oral small molecule with anti-viral and anti-inflammatory properties; and the biologic adrulipase, a recombinant lipase enzyme designed to enable the digestion of fats and other nutrients. The company develops FW-COV, which is in Phase II clinical trials for the treatment of severe acute respiratory syndrome coronavirus 2 gastrointestinal infections; FW-UP, which is in Phase II clinical trials for the treatment ulcerative proctitis and ulcerative proctosigmoiditis; FW-ICI-AC for immune checkpoint inhibitor-associated colitis and diarrhea in advanced stage oncology patients; and FW-UC, which is in Phase Ib/IIa clinical trials for the treatment of ulcerative proctitis and ulcerative proctosigmoiditis. It also develops FW-CD, which has completed Phase I clinical trials for Crohn's disease; and adrulipase, an oral, non-systemic, and biologic capsule for the treatment of exocrine pancreatic insufficiency in patients with cystic fibrosis and chronic pancreatitis. The company was formerly known as AzurRx BioPharma, Inc. and changed its name to First Wave BioPharma, Inc. in September 2021. First Wave BioPharma, Inc. was incorporated in 2014 and is headquartered in Boca Raton, Florida.
View Today's Stock Pick