Good Morning
Equity markets tread water on Thursday following a cooler-than-expected read on inflation. The October PCE price index came in at 0.2% for the month, cooler than the 0.3% expected and down from the previous month's 0.5%. The news, while good, is dubious in nature because YOY inflation is still running at a greater than 5.0% pace. At this level, the market should expect the pace of interest rate hikes to remain high if not at the 75 basis point clip it has been rising.

Friday's market will be driven by the NFP report. The NFP is expected to show a slowdown in hiring but the key data will be the wage gains. If wages continue to rise at the 5.0% pace they have set investors should expect core PCE prices to continue rising at an above 2.0% pace well into 2023 and cut deeply into S&P 500 earnings.
Featured: Buy THIS stock before Taiwan is attacked… (Behind the Markets)

Politics
Shares retreated in Europe and Asia on Friday ahead of the release of U.S. jobs data. Optimism over moves by China to ease strict pandemic controls appeared to have faded, replaced by worries over indications recession may be looming. Oil prices fell as the European Un...
Read the Full Story >>
From Our Partners
Within 10 days of taking office, President Trump signed "Executive Order 13771" in an effort to win the battle for what 60 minutes said could be "the most consequential discovery in biomedicine this century." So why did Biden repeal this?
Click here to learn more > > >
Politics
Shares retreated in Asia on Friday after a mixed day on Wall Street as optimism over signs the Federal Reserve may temper its aggressive interest rate hikes was replaced by worries the economy might be headed for a recession. A U.S. measure of inflation that's closely watched by the F...
Read the Full Story >>
Markets
La-Z-Boy (NYSE: LZB) shares are reclining into a more comfortable price range following the Q2 earnings release and guidance but this is an opportunity for investors. The decline in share prices is driven by a cautious outlook for the 3rd quarter that does little to offset the value, quality or yi...
Read the Full Story >>
From Our Partners
On September 10, 2018, a tiny Cambridge biotech firm won a patent on a new kind of genetic software that has the potential to eliminate genetic disease from our species.

Bill Gates and Google Ventures have already invested $120 million into this, and Investor's Business Daily estimates the market is worth at least $75 billion.
CLICK HERE to see how you can profit >>
Politics
When the government issues the November jobs report on Friday, it could provide clarity on whether hiring and pay growth are gradually cooling — a trend that the Federal Reserve sees as vital in its fight against high inflation
Read the Full Story >>
Politics
Japan's parliament has approved a hefty 29 trillion yen ($216 billion) supplementary budget to fund measures to counter the blow to household finances from rising food and utility costs and the weaker yen
Read the Full Story >>
From Our Partners
Market Wizard Larry Benedict crushed the market in 2022. But he hasn't done it with a "traditional" method…

For a limited time, he's sharing a free over-the-shoulder "demo" of his strategy in action.

It takes less than 10 seconds…
Watch it here.
Politics
Drivers in Hungary are running into gasoline and diesel shortages at filling stations as a government-imposed price cap squeezes independent stations and leaves the state energy company struggling to meet increased demand
Read the Full Story >>
Markets
Although EV startups such as NIO (NYSE: NIO) and Mullen Automotive (NASDAQ: MULN) are grabbing attention, along with 800-pound gorilla Tesla (NASDAQ: TSLA), long-established automakers such as Ford (NYSE: F) and General Motors (NYSE: GM) are quickly ramping up EV production and marketing...
Read the Full Story >>
Markets
A pause in student loan repayments and the crypto meltdown are among the problems affecting lender SoFi (NASDAQ: SOFI). But shares rallied along with the broader market Wednesday. Could it be that the bottom is in? The online banking company went public with great fanfare in June 2021,...
Read the Full Story >>
Markets
Sometimes there's a lot to be said for just reading the tape. Back in the day, investors didn't have access to breaking news, or even old news like we do today, but they still made money by looking at a stock's chart and forming an educated opinion. Looking at Apple (NASDAQ: AAPL),...
Read the Full Story >>
Markets
To say the short sellers were wrong about Mullen Automotive (NASDAQ: MULN) would be ludicrous. With the stock down 95% in the last year alone, it is obvious the short sellers were very, very right about Mullen Automotive stock. Are they right now? The company has issued many positive news rel...
Read the Full Story >>
The Early Bird Stock Of The Day
Friday: Stock With Insider Buying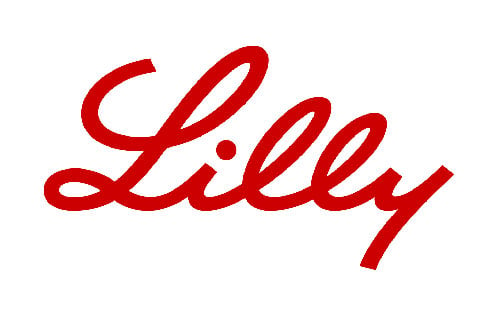 Eli Lilly & Co. engages in the discovery, development, manufacture and sale of pharmaceutical products. The firm's products consist of Diabetes, Oncology, Immunology, Neuroscience, and Other therapies. The Diabetes products include Baqsimi, Basaglar, Humalog, Humulin, Jardiance, Lyumjev, Trajenta, and Trulicity. The Oncology products consist of Alimta, Cyramza, Erbitux, Retevmo, Tyvyt, and Verzenio. The Immunology products include Olumiant and Taltz. The Neuroscience products consist of Cymbalta, Emgality, Reyvow, and Zyprexa. The Other therapies include Bamlanivimab, Cialis, and Forteo. The company was founded by Eli Lilly in May 1876 and is headquartered in Indianapolis, IN.
View Today's Stock Pick