Good Morning
Equities broke out of a downtrending channel to the downside last week in evidence of mounting fear about the economy. The FOMC was forced to hike rates by 75 basis points in what some would call a surprise move. Others, however, would say the FOMC is still behind the curve and that at least one more if not two more 75 basis point hikes were needed. Regardless of the pace, the takeaway for the market is that inflation is still out of control and aggressive rate hikes are making the cost of business more expensive. In this scenario, economic activity can be expected to contract and there is evidence of that already. The Index of Leading Indicators fell for the second month by -0.4% suggesting an economic recession is already in play.

This week will be a hurdle for the market because of how little new information is set to be released. On the economic front, there are only two data points due out and both are from the housing sector. On the earnings front, there are only a handful of confirmed reports and very few from companies other than home builders.
Featured: Ukraine isn't the real problem - Taiwan is. (ad)

Markets
Global stocks rebounded Tuesday as Wall Street futures moved higher after a U.S. market holiday. London and Frankfurt opened higher. Tokyo, Hong Kong and Sydney gained while Shanghai declined. Oil prices climbed above $110 per barrel. The future for Wall Street's benchm...
Read the Full Story >>
Markets
Asian stocks rebounded Tuesday as Wall Street futures moved higher after a U.S. market holiday. Tokyo, Hong Kong and Sydney gained. Shanghai declined. Oil prices climbed above $110 per barrel. The future for Wall Street's benchmark S&P 500 index was up 1.4% as U.S. ...
Read the Full Story >>
Stocks
There is so much uncertainty in the air the only thing we can be certain of is the economic conditions will not be the same this fall as they were last fall. If supply chain improvements materialize if inflation gets under control if job growth continues the market will rebound and end the year at or above where it began in 2022.
Read the Full Story >>
Politics
Russia's military kept grinding down Ukraine's defenses Monday, with combat in eastern areas said to be entering a "decisive" phase, as the war's consequences for food and fuel supplies increasingly weighed on minds around the globe. In Ukraine's eastern Luhansk region, which in recen...
Read the Full Story >>
Politics
California lawmakers say they'll investigate why the state's gas prices are the highest in the U.S. Assembly Speaker Anthony Rendon announced a bipartisan committee on Monday to investigate gas price gouging
Read the Full Story >>
From Our Partners
I'll admit: when Zuck announced the "Metaverse", I was skeptical. Lots of people were. It sounded like a gimmick - and a bad one at that. But the numbers don't lie.
(**By clicking link you are subscribing to Conservative Investor News's Newsletter and may receive up to 2 additional free bonus subscriptions. Unsubscribing is easy. Full disclosures found here.)
It's time to start investing in the Metaverse.
Politics
President Joe Biden said Monday that he will decide by the end of the week whether he would support a federal gasoline tax holiday, possibly saving U.S. consumers as much as 18.4 cents a gallon. "Yes, I'm considering it," Biden told reporters after taking a walk along the beach near h...
Read the Full Story >>
Markets
Online pet products and services platform Chewy, Inc. (NASDAQ: CHWY) stock has fallen (-50%) in the 2022 bear market. The pet category was bolstered during the pandemic lockdowns as more people became pet owners. This was a boon to Chewy's online platform. This is evident by the fact that near...
Read the Full Story >>
Stocks
Lennar (NYSE: LEN) reported a fantastic 2nd quarter but there are signs with the report that makes us think we've reached a peak in the housing market. The company's New Orders and Backlog suggest that not only are sales slowing under the weight of rising prices and higher interest rates but the company's ability to meet the demand is also flagging.
Read the Full Story >>
Markets
Medical diagnostic lab company Quest Diagnostic (NYSE: DGX) stock has been performing relatively stronger than the benchmark indices down only (-20%) on the year. The Company was a benefactor of the pandemic processing COVID test results, but volumes are falling as COVID wanes amidst mass vaccinatio...
Read the Full Story >>
Stocks
Energy demand continues to remain robust, and with the global economic backdrop, energy-related stocks that provide a dividend yield could help your portfolio mitigate some of the adverse effects of the current inflationary environment and market volatility. Midstream companies primarily be...
Read the Full Story >>
The Early Bird Stock Of The Day
Tuesday: Stock Being Upgraded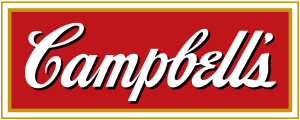 Campbell Soup Company, together with its subsidiaries, manufactures and markets food and beverage products the United States and internationally. The company operates through Meals & Beverages and Snacks segments. The Meals & Beverages segment engages in the retail and foodservice businesses in the United States and Canada. This segment provides Campbell's condensed and ready-to-serve soups; Swanson broth and stocks; Pacific Foods broth, soups, and non-dairy beverages; Prego pasta sauces; Pace Mexican sauces; Campbell's gravies, pasta, beans, and dinner sauces; Swanson canned poultry; Plum baby food and snacks; V8 juices and beverages; and Campbell's tomato juice. The Snacks segment retails Pepperidge Farm cookies, crackers, fresh bakery, and frozen products; Milano cookies and Goldfish crackers; and Snyder's of Hanover pretzels, Lance sandwich crackers, Cape Cod and Kettle Brand potato chips, Late July snacks, Snack Factory Pretzel Crisps, Pop Secret popcorn, Emerald nuts, and other snacking products. This segment is also involved in the retail business in Latin America. It sells its products through retail food chains, mass discounters and merchandisers, club stores, convenience stores, drug stores, and dollar stores, as well as e-commerce and other retail, commercial, and non-commercial establishments, and independent contractor distributors. The company was founded in 1869 and is headquartered in Camden, New Jersey.
View Today's Stock Pick