Good Morning
Equity markets reversed two days of losses to advance to a new high on Wednesday following better-than-expected economic data. Investors cheered hot ISM services and Factory Orders data suggesting both aspects of the US economy are regaining momentum. If true, investors should also expect another uptick in inflation as demand puts added pressure on the economy.

In other news, oil prices continue to slide and fall below key support at the $96 level following a slight increase in production from OPEC. This move may trigger additional selling, but the worse news is the implication for the economy. Oil prices are not expected to contract without a major slow down in activity, and we've yet to see one. In this light, the decline in oil prices is either a precursor to a deeper economic recession or a whipsaw move and buying opportunity.
Featured: These Stocks are $5 a Share or Less... (PTR)

Stocks
Typically when a mature company's share price is hovering around $20 or below, it means that growth prospects are limited. But that's not always the case. As we've seen during this year's market downturn, even well-run, fundamentally sound companies can get dragged down wi...
Read the Full Story >>
From Our Partners
The Fraser Institute ran a survey to find the best spot in the world for lithium mining. They researched 77 spots from around the world… and the Nevada Desert won the #1 spot by a landslide. And this small mining company just staked 11,700 acres of mineral claims in Nevada's hottest lithium spot...
Click Here To See Why This Lithium Stock Could Explode
Stocks
Devon Energy (NYSE:DVN) may be an overlooked company in the oil and gas sector. However, that may change after the company releases earnings this week. The $5.63 billion in revenue beat expectations by 18%. And on the bottom line, the news was equally impressive, with the company posting $2.59 ear...
Read the Full Story >>
Stocks
Media entertainment company Warner Brothers Discovery (NYSE: WBD) stock has languished since its spin-off as it fell to new all-time lows at $12.77 and down (-41%) year-to-date. Formerly Discovery Networks, the merging with WarnerMedia has created a content powerhouse including popular brands like...
Read the Full Story >>
From Our Partners
CryoMass' new technology has been called a "money machine" for its ability to churn out ultra-pure products for a niche agricultural market -- at one-third the cost!

It's hard to overstate just how significant this breakthrough could be -- especially for a $61 billion industry.
See what investors are doing with this opportunity
Stocks
The health care sector is just barely participating in the S&P 500's nascent rally, but pharmaceuticals such as AbbVie (NYSE:ABBV), Merck (NYSE:MRK) and Pfizer (NYSE:PFE) are holding up well relative to the broader market. All three reported earnings recently, and while none got a...
Read the Full Story >>
Tech
Taiwan has canceled airline flights as China fired missiles near the island in retaliation for a top American lawmaker's visit, but the possible impact on shipments of processor chips and other goods needed by global industries was unclear
Read the Full Story >>
From Our Partners
Why settle for puny 4% or 5% yields. My portfolio pays out a 26% cash on cash return. It's not magic or wishful thinking. I just buy one type of regular stock. I'll show you exactly where to find the safest companies that pay the highest yields, but only if you click here right now. If I don't have your name on my list in the next 2 hours, I'll assume you don't want to make monster dividends.
Get All the Details Now...
Politics
Global shares were mostly higher Thursday as investors welcomed encouraging economic data and quarterly earnings reports from big companies. European shares mostly headed higher in early trading. Benchmarks advanced in Asia as jitters eased over U.S. House Speaker Nancy Pelosi's visi...
Read the Full Story >>
Markets
The entire energy infrastructure complex is moving higher and Energy Transfer LP (NYSE: ET) may lead the bunch. The company's diversified approach to energy and its reliance on fee-based income make it stand out from other energy companies and its own peers. Trading at 7.33X its earnings it ...
Read the Full Story >>
Politics
Australia's new government announced on Thursday it plans to prevent development of a coal mine due to the potential impact on the nearby Great Barrier Reef. Environment Minister Tanya Plibersek said she intends to deny approval for the Central Queensland Coal Project to be excavated ...
Read the Full Story >>
Politics
Ukraine's presidential office says that powerful explosions have rattled the southern Ukrainian city of Mykolaiv and a city close to the country's biggest nuclear power plant sustained a barrage of shelling amid Russian attacks in several regions
Read the Full Story >>
Politics
An international human rights group says Sri Lanka's government is using emergency laws to harass and arbitrarily detain protesters who are seeking political reform and accountability amid the island country's economic crisis
Read the Full Story >>
The Early Bird Stock Of The Day
Thursday: Stock With Recent Earnings Beat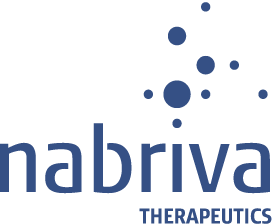 Nabriva Therapeutics plc, a biopharmaceutical company, engages in the development and commercialization of novel anti-infective agents to treat serious infections. The company's product includes SIVEXTRO, an oxazolidinone-class antibacterial for the treatment of acute bacterial skin and skin structure infection (ABSSSI); and XENLETA, a semi-synthetic pleuromutilin antibiotic for the treatment of community-acquired bacterial pneumonia. It also develops XENLETA that is in Phase I clinical trial for the treatment of pediatric infections, as well as sexually transmitted infections, cystic fibrosis, ABSSSI, ventilator-associated bacterial pneumonia, hospital-acquired bacterial pneumonia, osteomyelitis, and prosthetic joint infections. In addition, the company develops CONTEPO, an epoxide antibiotic for use in treating complicated urinary tract infections, as well as is in Phase I clinical trial for peri-operative prophylaxis. The company was formerly known as Nabriva Therapeutics Forschungs GmbH and changed its name to Nabriva Therapeutics plc in 2007. Nabriva Therapeutics plc was incorporated in 2005 and is headquartered in Dublin, Ireland.
View Today's Stock Pick