Good Morning
Equity markets gave up their Monday gains and more on Tuesday following mixed news from the housing sector. The latest data on new home starts and permits showed a surprisingly large increase in starts coupled with a larger than expected decline in permits. The news suggests buyers with contracts are in a hurry to front-run interest rates while those earlier in the home-building process are leaving the market. The takeaway is that FOMC interest rate hikes are having an effect on the economy albeit with a lagging effect on inflation.

The FOMC is expected to hike rates by another historic 75 basis points on Wednesday and could spook the market with its statement. The latest inflation data was far from good and suggests consumer level inflation is still accelerating so a hawkish tone should be expected. Regardless, net activity is slowing on a global basis and bringing the world economy closer to recession.
Featured: Most profitable less than $5 stock in the world? (OxfordClub)

Markets
AMD (NASDAQ: AMD) stock has declined for the past year, on fears that the semiconductor market is heading for a glut, mainly as fears of a global slowdown weigh on sentiment, after this years of shortages. In addition to the potential glut, that is expected to come in 2023, AMD is now witnessing t...
Read the Full Story >>
From Our Partners
X1 Esports and Entertainment Ltd. is a gaming and media portfolio company that is uniquely situated to capitalize on the industry´s evolution. The company is bringing a unique rollup strategy and diverse blend of experience brought by its management team to a changing, highly fragmented space.
Learn how to play the digital revolution
Markets
To say streaming platform and hardware provider Roku (NASDAQ: ROKU) stock is having a bad year down (69%) would be an understatement. The Company went from six consecutive quarters of triple-digit growth and record profits to mounting losses and slowing growth in dramatic fashion as its shares peake...
Read the Full Story >>
Stocks
Southwest's revenues are getting better thanks to pent-up travel demand American Airlines regional subsidiaries announced a 50% pay hike for pilots Delta Air Lines, Inc. returned to profitability in the June quarter Have you ever been stuck on the runway while a mechanical issue is r...
Read the Full Story >>
From Our Partners
Mitch Tolson was helping a $500M food robotics titan when he realized that robots were too complicated and expensive. So he designed a first-of-its-kind robot that:
* Requires no complex coding
* Is 70% cheaper to produce
* Meets a $114B market need

Invest in Ally Robotics before their raise closes
Politics
Last month, when Federal Reserve Chair Jerome Powell spoke at an economic conference in Jackson Hole, Wyoming, he issued a blunt warning: The Fed's drive to curb inflation by aggressively raising interest rates, he said, would "bring some pain" for Americans. When the Fed ends its lat...
Read the Full Story >>
Markets
Ford reiterated its full-year earnings guidance Ford expects to have about 40,000 to 45,000 vehicles in inventory at the end of the third quarter Ford's current rating is "hold," with a price target of $18.28 Ford (NYSE: F) crashed big on Tuesday, dropping more than 12% in tripl...
Read the Full Story >>
From Our Partners
Good news -- the crypto market is poised for a roaring comeback. Some people are rushing to buy Bitcoin and Ethereum. If you're one of them -- pay attention. One of the world's "most sought after" crypto analysts, Charlie Shrem just revealed a far better crypto buy... One set to generate $544 trillion of new wealth in the coming years. Best of all, this crypto is still trading for under $15.
Click here to get Charlie Shrem's latest pick now.
Tech
Mortgage rates have jumped, home sales have slumped and credit cards and auto loans have gotten pricier. Savings rates are slightly juicier, though. As the Federal Reserve has rapidly increased interest rates, many economists say they fear that a recession is inevitable in the coming ...
Read the Full Story >>
Markets
The fine dining segment tends to hold up margins better than fast-casual restaurants Ruth's raised menu prices by 7%, which helped to improve margins Shares are trading well below its average 17X forward earnings at 12X Premium steak house operator Ruths Hospitality Group (NASDAQ: RUT...
Read the Full Story >>
Politics
Indigenous traditional owners on Wednesday won a court challenge that prevents an energy company from drilling for gas off Australia's north coast. The Federal Court decision against Australian oil and gas company Santos Ltd. was a major win for Indigenous rights in the nation. ...
Read the Full Story >>
Politics
The German government said Wednesday that it has agreed to nationalize the country's biggest gas importing company, Uniper, expanding state intervention in the industry to prevent an energy shortgage resulting from Russia's war in Ukraine
Read the Full Story >>
Politics
Russian President Vladimir Putin announced a partial mobilization in Russia as the war in Ukraine reaches nearly seven months and Moscow loses ground on the battlefield. Putin also warned the West that "it's not a bluff" that Russia would use all the means at its disposal to protect its territory. ...
Read the Full Story >>
The Early Bird Stock Of The Day
Wednesday: Stock With Upcoming Ex-Dividend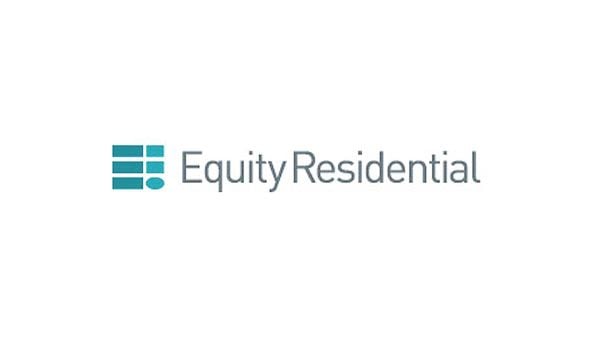 Equity Residential is committed to creating communities where people thrive. The Company, a member of the S&P 500, is focused on the acquisition, development and management of residential properties located in and around dynamic cities that attract high quality long-term renters. Equity Residential owns or has investments in 305 properties consisting of 78,568 apartment units, located in Boston, New York, Washington, D.C., Seattle, San Francisco, Southern California and Denver.
View Today's Stock Pick