Good Morning
Equity markets went on a wild ride on Wednesday moving both upwards and downwards multiple times during the session driven by expectations for and then actions from the FOMC. The FOMC raised interest rates by the expected 75 basis points but gave some commentary that is more hawkish than expected. The Fed's chief Jerome Powell says the committee will hike rates by at least another 160 basis points before they are through and the takeaway is that rates could move even higher if inflation is not tamed. The S&P 500 closed down more than 1.50% on the news and appears to be headed for the June lows.

The fear for the market now is earnings focused. With inflation still out of control and FOMC on track to cause a major recession the expectation for earnings growth is in decline. At the pace estimates are falling, the Q4 reporting period could very well see earnings decline rather than grow. In that scenario, a move to the June lows may be the least the market should expect from the S&P 500.
Featured: Want To Trade Tech? This Is The Stock For You (Darwin)

Stocks
Even as the energy sector outpaces the broader market, liquid natural gas specialists like Cheniere Energy (NYSE: LNG) are among the sector's leaders. Houston-based Cheniere is up 8.36% in the past three months, and up 38.26% year-to-date. The stock got a boost from its quarterly report...
Read the Full Story >>
From Our Partners
There aren't too many "safe" places to put your money in this market… but this one industry comes close. Demand is still high. Companies are still flush with cash. And the market is actually showing signs that it's ready to rally already. Best of all, our favorite pick is a penny stock!
(**By clicking link you are subscribing to The Stock Market Monster Newsletter and may receive up to 2 additional free bonus subscriptions. Unsubscribing is easy. Full disclosures found here.)
Go HERE to load up on these shares today
Markets
NVAX stock is down 16% this week bringing its 12-month loss to over 88%. The company is struggling to meet revenue expectations from its Covid-19 vaccine candidate. Demand for boosters is not likely to change the math in the short-term. Novavax (NASDAQ: NVAX) was making ne...
Read the Full Story >>
Stocks
Procter & Gamble Company has increased its annual dividend in each of the last 66 years Johnson & Johnson has raised its dividend every year since 1962. The Coca-Cola Company marked the 60th consecutive year of dividend increases in February Cal Ripken Jr.'s 2,632 consecu...
Read the Full Story >>
From Our Partners
Few people know that Apple's next "star product" could be its most profitable yet! It could dominate a fast-growing new industry that Morgan Stanley projects will be worth a stunning $10 trillion. This new "profit machine" could hand early investors a $190,717 payday. Don't buy Apple stock (unless you enjoy leaving profits on the table). So how can you lock in your shot to 20X your money?
Click here now to find out how you can get your hands on this explosive opportunity
Politics
Global stock markets sank Thursday after the U.S. Federal Reserve delivered another big interest rate hike to cool galloping inflation and raised its outlook for more increases. London and Frankfurt declined after Switzerland's central bank also raised its benchmark lending rate by it...
Read the Full Story >>
Markets
General Mills is a value relative to its peers in the consumer staples group The company reported $4.72 billion in net revenue for a gain of 4.0% over last year General Mills not only delivered solid results for Q3 but also gave very favorable guidanc General Mills (NYSE: GIS) is no awe-ins...
Read the Full Story >>
From Our Partners
To help you take cover from inflation the smart way, I'm giving you a FREE copy of the NEW 35-page Gold & Silver Info Kit that shows: Why central banks are buying up gold by the ton - what it means for you, and how it will impact your financial future Why Goldman Sachs says gold price could skyrocket to $2,500 And so much more If you refuse to let the actions of Washington impact your savings strategy
>> Click HERE Now to Get Your 100% FREE 35-Page Gold & Silver Kit Now
Markets
Target is managing through an earnings recession. The retailer should be able to count on strong revenue, but it may not translate to earnings. Dividend investors may still find the company's dividend appealing. Long before the words "earnings recession" ...
Read the Full Story >>
Politics
Turkey's currency fell to a record low against the dollar before a central bank meeting on interest rates Thursday, expanding the pain for people who have seen their purchasing power erode during a series of economic shocks in the country. The lira traded at 18.38 against the dollar, ...
Read the Full Story >>
Politics
The European Union appears determined to respond to new Russian attempts to annex parts of Ukraine with more sanctions, but finding a consensus among member countries is becoming increasingly difficult as measures meant to punish Moscow bite into their own economies. The 27-nation blo...
Read the Full Story >>
Politics
Japan's central bank took the unusual step Thursday of intervening in the market to stem the yen's decline against the U.S. dollar. Earlier in the day, the dollar rose to nearly 146 yen — a 24-year low — after the Bank of Japan left its key lending rate unchanged following the U.S. F...
Read the Full Story >>
Politics
The U.K. government formally confirmed Thursday that it's lifting a ban on fracking in England, arguing that the move will help boost the country's energy security amid Russia's war in Ukraine. Prime Minister Liz Truss announced within days of taking office earlier this month that she...
Read the Full Story >>
The Early Bird Stock Of The Day
Thursday: Stock With Recent Earnings Beat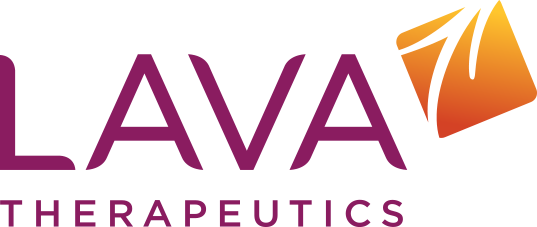 LAVA Therapeutics N.V., a clinical-stage immuno-oncology company, focuses on developing cancer treatments. The company, through its Gammabody platform, develops a portfolio of novel bispecific antibodies to engage and leverage the potency and precision of gamma delta T cells to elicit an anti-tumor immune response and enhance outcomes for cancer patients. Its lead clinical-stage candidates are LAVA-051, which is in Phase 1/2a clinical trial for blood cancers, including chronic lymphocytic leukemia, multiple myeloma, and acute myeloid leukemia; and LAVA-1207 that is in Phase 1/2a clinical trial for metastatic castration-resistant prostate cancer. The company is also developing other Gammabody drug candidates, which include LAVA-1223, which targets the epidermal growth factor receptor (EGFR) for the treatment of selected solid tumors, as well as LAVA-1266 and LAVA-1278, which are preclinical candidates for the treatment of various hematologic malignancies. LAVA Therapeutics N.V. has a research collaboration and license agreement with Janssen Biotech, Inc. for the potential discovery and development of multi-specific antibody products that are directed to a specified target in various fields of use. The company was incorporated in 2016 and is headquartered in Utrecht, the Netherlands.
View Today's Stock Pick