Good Morning
The sell-off in equities deepened on Thursday, helping to confirm a top in the index, but all is not lost. The S&P 500 is still showing support at the short-term 30-day moving average, where it may be able to stage a comeback. The catalyst that could do it is earnings and economic data due next week. The Q4 earnings reporting season hits high gear next week and brings reports from Microsoft, Verizon and Johnson & Johnson, all bellwethers for their respective industries.

The economic calendar is also full next week, but the only report that matters comes out on Friday, and that is the PCE price index. The index should confirm a peak in inflation, and it may fall more than expected. The risk for the market is that inflation may subside but not brighten the outlook for 2023 and cap any gains that may form. The takeaway is the consensus figures for forward S&P 500 figures are more important than ever.
Featured: First look – Porter Stansberry's Next Big Prediction (Porter & Company)

Markets
Short-term rental marketplace Airbnb Inc. (NASDAQ: ABNB) has attributes of both a growth and value stock, at least for the moment. Does that mean it's one to keep an eye on or even determine whether it's worth a buy? Shares have advanced 7.06% in the past week and 12.88% in the ...
Read the Full Story >>
From Our Partners
China has owned the graphite market for decades. But the U.S. just added graphite to a list of super-critical minerals... "essential for America's National Defense." Perfect timing for a "made in America" graphite company looking to mine, manufacture, and recycle graphite for the booming electric car market.
Don't Miss Your Opportunity to Benefit from This Breaking News
Markets
Tesla Inc. (NASDAQ: TSLA) is cutting prices in its European and North American markets. The most recent figures suggest the carmaker could slash retail prices by as much as 20% in the year(s) to come, which could help the EV company in many ways. This price shift comes as Tesla closed its fiscal y...
Read the Full Story >>
Markets
Shares were higher in Europe and Asia on Friday after Wall Street declined on worries that the U.S. economy is headed for recession. U.S. futures were little changed while oil prices advanced. Traders worry the Federal Reserve and central banks in Europe and Asia that ...
Read the Full Story >>
From Our Partners
Virginia Stock-Picking Millionaire Says It's Not About Diversification! One single stock under $5- that trades under a secret name- could help you build your retirement.
His details are here.
Markets
In more than 140 cities across the United States, ShotSpotter's artificial intelligence algorithm and intricate network of microphones evaluate hundreds of thousands of sounds a year to determine if they are gunfire, generating data now being used in criminal cases nationwide. But a c...
Read the Full Story >>
Markets
Exxon Mobil Corporation (NYSE: XOM) is within striking range of clearing a cup-shaped base that the stock began forming in mid-November. This, along with its oil-and-gas industry peers, was part of last year's rally that made energy the only winning sector last year. Exxon Mobi...
Read the Full Story >>
From Our Partners
You just can't see it yet because it's NOT a banking, financial, or economic crisis… it's far worse and threatens every dollar in your retirement account.
Click here to watch it, free.
Tech
Google is laying off 12,000 workers, becoming the latest tech company to trim staff after rapid expansions during the COVID-19 pandemic have worn off. CEO Sundar Pichai shared the news Friday in an email to staff at the Silicon Valley giant that was also posted on the company's news ...
Read the Full Story >>
Markets
India's foreign minister says his country has given financial assurances to the International Monetary Fund to facilitate a bailout plan to help neighboring Sri Lanka emerge from its worst economic crisis, in a first formal announcement from one of the island nation's creditors
Read the Full Story >>
Markets
Japan's consumer inflation rate hit a 41-year high of 4% in December, as prices for everything from burgers to gas surged. That rate is still relatively low, compared to some other nations, including the U.S. Japan, the world's third-largest economy, has been fending off deflation, o...
Read the Full Story >>
Markets
Mid-session Thursday, Australian miner BHP Group Limited (NYSE: BHP) traded higher, bucking the broad-marked downdraft. A combination of factors, including China's reopening, an expected increase in merger-and-acquisition activity, and the company's strong iron-ore production, are...
Read the Full Story >>
Markets
The coronavirus pandemic has caused a global economic recession, and tech companies have been hit especially hard. As the economy continues to suffer, tech companies must make tough decisions to survive. This includes layoffs, which are becoming increasingly common in the tech industry. ...
Read the Full Story >>
The Early Bird Stock Of The Day
Friday: Stock With Insider Buying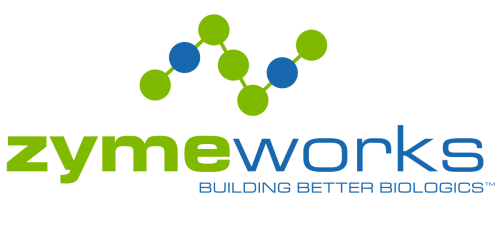 Zymeworks Inc., a clinical-stage biopharmaceutical company, discovers, develops, and commercializes biotherapeutics for the treatment of cancer. The company's lead product candidates include zanidatamab, a novel bispecific antibody that is in Phase 1 and Phase 2 clinical trials for the treatment of biliary tract, gastroesophageal adenocarcinomas, breast, and colorectal cancer; and ZW49, a biparatopic anti-human epidermal growth factor receptor 2 (HER2) antibody-drug conjugate that is in Phase 1 clinical trial for the treatment of advanced or metastatic HER2-expressing tumors. It is also advancing a pipeline of preclinical product candidates and discovery-stage programs in oncology, including immuno-oncology agents and other therapeutic areas. The company has strategic partnerships with Merck Sharp & Dohme Research Ltd.; Eli Lilly and Company; Bristol-Myers Squibb company; GlaxoSmithKline Intellectual Property Development Ltd.; Daiichi Sankyo Co., Ltd.; Janssen Biotech, Inc.; BeiGene, Ltd.; and Exelixis, Inc. It also has licensing and research collaboration with LEO Pharma A/S to research, develop, and commercialize bispecific antibodies; and Iconic Therapeutics, Inc. Zymeworks Inc. was incorporated in 2003 and is headquartered in Vancouver, Canada.
View Today's Stock Pick