Good Morning
Equity markets started the week strong and pushed the S&P 500 up more than 1.0% at the day's high. The takeaway for investors is that gains were capped just above last week's highs and at a level that could be expected to provide stiff resistance. The candle formed has a visible upper shadow confirming the presence of resistance and the possibility this is as high as the index will move for now.

The rally was driven by easing fear of inflation. The decline in the pace of inflation is good news, but conditions are still pressuring the outlook for S&P 500 earnings. With the outlook for S&P 500 earnings in decline, it is almost certain the index will fall. This week is the first real weak of peak earnings reporting season for the 4th quarter, so this outlook could change; the risk is that it won't and may worsen.
Featured: The Top 5 NASDAQ Stocks to Own for New Year 2023 (UpTrend Alerts)

Stocks
The quarterly dividend is a surefire way to get quick returns on your stock portfolio, but they are not always easy to find. Escalating interest rates coupled with seemingly unfettered inflation can certainly complicate things. And while many of the stocks on this list are paying impressive divide...
Read the Full Story >>
From Our Partners
And Reuters magazine calls this type of trading "the new baby boomer hobby." An anonymous trader -- living at the base of the Smoky Mountains -- just released a free report revealing a step-by-step system to generating an extra $5,000 per month in income thanks to this trading strategy. The report is free until Sunday.
Click here for the FREE REPORT...
Tech
Stocks were higher in Asia on Tuesday after a tech-led rally on Wall Street as investors bet the Federal Reserve will trim its rate hikes to tamp down inflation. Many markets in the region were closed for Lunar New Year holidays. A preliminary reading for manufacturing...
Read the Full Story >>
Markets
Northrop Grumman Corporation (NYSE: NOC) has recently faced heavy artillery. No S&P 500 stock has fared worse than the global defense contractor over the first few weeks of 2023. Not surprisingly, social media chatter around Northrop Grumman is on the rise. Traders are debating whether the -1...
Read the Full Story >>
From Our Partners
Even in the worst of times, markets have rallied back. Just as they always have. So, if you're thinking of quitting the market, don't. There are plenty of bargains and hot investing ideas to jump on. In fact, here are five of our best ideas for 2023.
Click Here to Download the FREE Report
Markets
Athleisure apparel and footwear maker Under Armour Inc. (NYSE: UAA) stock has been very buoyant, trading up +15.6% in 2023. The stock has been rising in sympathy from Nike Inc.(NYSE: NKE) earnings blowout and Sketchers U.S.A., Inc. (NYSE: SKX) strength while shrugging off the lowered EPS forecast ...
Read the Full Story >>
Markets
The Chipotle Mexican Grill (NYSE: CMG) stock price is surging this week amid receiving positive coverage by analysts on Monday. Shares of the fast-casual restaurant brand are currently up 2.92% from yesterday's close and 5.44% over the past five days. The recent upgrade seems to have given bulls ...
Read the Full Story >>
From Our Partners
In this video, Market Wizard Larry Benedict reveals how to make all the money you need... In any market... Using a single stock. And he's giving you access to the top strategy that could put 2023 on the right track.
Click here to watch the video now
Markets
In news that was widely expected, Microsoft Corporation (NASDAQ: MSFT) announced it was expanding its partnership with OpenAI, the creator of the chatbot ChatGBT. For now, the higher-ups in Redmond are being tight-lipped about their investment other than to say it's a multi-billion, multi-ye...
Read the Full Story >>
Politics
Nigerian President Muhammadu Buhari has marked the opening of a $1.5 billion, Chinese-funded deep seaport in the commercial hub of Lagos that authorities hope will help grow the West African nation's ailing economy. The Lekki Deep Sea Port is one of the biggest in West Africa and wil...
Read the Full Story >>
Markets
Growing numbers of people in Asia lack enough to eat as food insecurity rises with higher prices and worsening poverty, according to a report released Tuesday by the Food and Agricultural Organization and other United Nations agencies. Nearly a half-billion people, more than eight in...
Read the Full Story >>
Tech
Amazon is adding a prescription drug discount program to its growing health care business. The retail giant said Tuesday that it will launch RxPass, a subscription service for customers who have Prime memberships. Amazon said people will pay $5 a month to fill as many prescriptions as...
Read the Full Story >>
Tech
Over the past few years, a number of companies have attempted to act as the cryptocurrency equivalent of a bank, promising lucrative returns to customers who deposited their bitcoin or other digital assets
Read the Full Story >>
The Early Bird Stock Of The Day
Tuesday: Stock Being Upgraded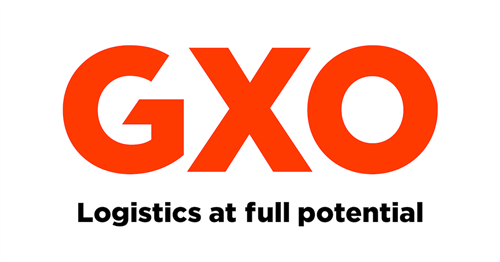 GXO Logistics, Inc., together with its subsidiaries, provides logistics services worldwide. The company provides warehousing and distribution, order fulfilment, e-commerce, and other supply chain services, as well as reverse logistics or returns management services. As of December 31, 2021, it operated in approximately 906 facilities. The company serves various customers in the e-commerce, omnichannel retail, consumer technology, food and beverage, industrial and manufacturing, and consumer packaged goods industries. GXO Logistics, Inc. was incorporated in 2021 and is headquartered in Greenwich, Connecticut.
View Today's Stock Pick