Good Morning
Equity markets nearly snapped a 3-day winning streak on Thursday, with the S&P 500 rising marginally for the day. The move was sparked by fears of slowing consumer spending and the possibility of deflation and recession. In that scenario, deflating prices and slowing demand could equate to widespread job losses, stagnating GDP growth and aggressive FOMC rate cuts. While rate cuts are what the market wants, they may come at a cost that will trim significant value off the S&P 500.

The S&P 500 is at another critical juncture with little more than a month left in the trading year. Next week is the Thanksgiving Holiday, and after that, December. With inflation in retreat and the FOMC in wait-and-see mode, Santa Claus may bring a rally to Wall Street. No major economic releases are due, but a few earnings reports, including NVIDIA, could amp up the market. The company's solid momentum could easily lead to outperforming the astronomical estimates. Revenue for the AI-chip leader is expected to ramp nearly 175% YOY.


Featured: Better Than Oil Stocks (Oxford Club)

From Our Partners
A.I. is set to create $7 trillion in new wealth but most investors are buying the wrong stocks. Learn what Wall Street insiders are buying.
More here.
Markets
S&P's 2023 hero, chip designer Nvidia Corp. (NASDAQ: NVDA) is in the buy range after clearing a double-bottom base above $476.09. Shares closed at $494.80, up 3.9% from its buy point. Nvidia stock is up 21.33% in November after posting declines in September and October.&...
Read the Full Story >>
Stocks
Wall Street's third straight winning week came to a quiet close Friday, as stocks tacked a whisper more onto their sizzling gains for November so far.The S&P 500 edged up by 5.78 points, or 0.1%, to 4,514.02 and is near its highest level in three months. The Dow Jones Industrial Average inched u...
Read the Full Story >>
From Our Partners
With 32,481% growth over 5 years, all eyes are on Mode Mobile's Pre-IPO Offering.



Thanks to their "EarnPhone," a budget smartphone that's helped consumers earn & save $250M+... they are literally THE fastest growing tech company in North America according to Deloitte's 2023 Fast 500 list!



You can still get in early... but only until November 17th, when their Reg-CF raise closes for good!



*Disclosure: Past performance is not indicative of future results. Please read the offering circular at invest.modemobile.com. This is a paid advertisement for Mode Mobile's Regulation CF Offering.


Click Here to Get 60% Bonus Shares Today*
Stocks
The retail sector is struggling in 2023, and Williams-Sonoma (NYSE: WSM) is not immune. Shifting consumer habits and a general pullback in spending on discretionary items are taking a toll on the business. However, Williams-Sonoma is among the highest-quality retail stocks and a resilient name for...
Read the Full Story >>
Markets
Shares of General Electric (NYSE: GE) posted its highest closing price in six years on November 16. So what's going on here? The stock has been on fire this year, advancing 78.67%, far outperforming the S&P 500's gain of 17.28%. GE's business has changed recently, as the c...
Read the Full Story >>
From Our Partners
With AI's predicted surge to $2 trillion in just 7 years, now might be the prime time to invest. The most affluent future trillionaires? Those who master AI, says Mark Cuban. Don't miss out on our expertly curated list of the Top 5 AI Stocks set for potential monumental growth.
Act fast! Secure your FREE report now. Click Here!
Stocks
Warren Buffett's Berkshire Hathaway (NYSE: BRK.B), a financial powerhouse, regularly discloses its current holdings to shareholders through a 13F regulatory filing with the Securities and Exchange Commission (SEC) each quarter. This transparency lets investors and market enthusiasts track the comp...
Read the Full Story >>
Markets
Amazon.com Inc. (NASDAQ: AMZN), Target Corp. (NYSE: TGT) and Walmart Inc. (NYSE: WMT) are in a race to see which company can offer the fastest, most efficient delivery services. All of this, of course, is an effort to both increase revenue while slashing costs, two initiatives with the pote...
Read the Full Story >>
Markets
We have all likely experienced a horrible boss. Someone on a power trip who micromanages, rarely communicates, holes up in a corner office and sets themselves apart from their team. The Horrible Bosses movies probably come to mind. That approach to leadership is a one-way ticket to disgruntled emplo...
Read the Full Story >>
Markets
Sometimes being disruptive on a plane will cost you more than your dignity.A Hawaiian woman has been ordered to pay $38,952 in restitution to American Airlines after causing a disturbance on a flight from Phoenix to Hawaii, which caused the plane to turn around and land back in Arizona.Cayla Farris,...
Read the Full Story >>
Markets
You can now smell like singer Harry Styles thanks to his new fragrance collection.The artist celebrated the launch of three new scents in London on Monday, according to Vogue.The perfume trio includes "Bright, Hot," "Closeness," and "Rivulets," which have a variety of notes like white linen, tobacco...
Read the Full Story >>
The Early Bird Stock Of The Day
Friday: Stock With Insider Buying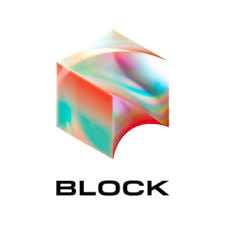 Square, Inc. provides payment and point-of-sale solutions in the United States and internationally. The company's commerce ecosystem includes point-of-sale software and hardware that enables sellers to turn mobile and computing devices into payment and point-of-sale solutions. It offers hardware products, including Magstripe reader, which enables swiped transactions of magnetic stripe cards; Contactless and chip reader that accepts EMV® chip cards and Near Field Communication payments; Chip card reader, which accepts EMV® chip cards and enables swiped transactions of magnetic stripe cards; Square Stand, which enables an iPad to be used as a payment terminal or full point of sale solution; and Square Register that combines its hardware, point-of-sale software, and payments technology, as well as managed payments solutions. The company also provides Square Point of Sale software; Cash App, which provides access to the financial system, allowing customers to electronically send, store, and spend money; Caviar, a food ordering platform for restaurants to offer food ordering, pickup and delivery, to their customers; and Square Capital that facilitates loans to sellers based on real-time payment and point-of-sale data. Square, Inc. was founded in 2009 and is headquartered in San Francisco, California.
View Today's Stock Pick