Good Morning
The S&P 500 advanced for the third consecutive week last week, but the rally may be over. The weekly candle is strong, but the dailies show gaps, froth, spinning tops and resistance at a critical level. This level has provided resistance multiple times and is the starting point of the sell-off, which began over the summer. Investors should expect another significant sell-off to happen soon if the market can not get above this level.

This could be a quiet week for the market. The Thanksgiving Holiday will shorten the trading week by a day, and not many economic or earnings reports are due. The single report of interest is NVIDIA, which is scheduled for Tuesday night. The company is expected to grow revenue by nearly 200% and could outpace the estimates given the demand for AI. Guidance may also be good and should help lift the stock price. If not, it will be due to fears of market share loss to up-and-comers with advanced chips like Advanced Micro Devices and Microsoft.

Featured: 2023's Best Stock: Buy Before the Market Knows (Darwin)

Markets
TikTok, widely popular for its short videos, remains the fastest-growing social media application. It has snowballed since its introduction in 2016, amassing 3 billion downloads and penetrating a third of all social media users in four years. By comparison, Facebook and Instagram took nearly a decade to achieve a similar user base.  Anyone who goes […]
The post TikTok Personal Financial Advice Not To Take appeared first on Due.
Read the Full Story >>
From Our Partners
... If the United States goes to war with another nuclear armed superpower, this could have a devastating impact on your retirement portfolio. Now, even Taiwan's own foreign minister is saying that China is on the cusp of a full scale invasion. But the good news is, if China invades Taiwan, there is a way to protect yourself.
Click Here to Learn How >>>
Stocks
As the third quarter 2023 earnings season ends, it's worth looking back to see which stocks may have been overlooked or mispriced on their results. Regardless of sector or industry, every earnings season has its share of misfits and heroes. Some stocks overperformed and were rewarded with surging ...
Read the Full Story >>
Stocks
The 2023 holiday shopping season has arrived, and more consumers will be doing their shopping online. While nearly every store now has an online presence with omnichannel capabilities, certain stocks can benefit directly from e-commerce activity during this season. Here are three e-commerce stocks...
Read the Full Story >>
From Our Partners
There is a recession-proof company that is poised to grow in the coming years. Our research team has given them our highest score as a solid addition to any portfolio.
By clicking link you are subscribing to The Darwin Investor Network and may receive up to 2 additional free bonus subscriptions. Unsubscribing is easy. Full disclosures found here.
Download The Full Report Here for Free
Stocks
Companies that underpromise and over-deliver are a joy for shareholders and analysts alike. Like underdogs, these mighty yet soft-spoken companies surprise with actions, not words. They inspire investors and pave the way towards transformation towards the higher tier in their respective sectors an...
Read the Full Story >>
Stocks
Stocks that crush their earnings estimates are supposed to go up. However, that's not always the case. Every earnings season, regardless of sector or industry, has its share of stocks that report stellar earnings results only to get sold off. The reasons can range from being a sell-the-news event ...
Read the Full Story >>
From Our Partners
Investors are lining up for gains in the New Uranium Bull Market. One tiny uranium company - currently trading undiscovered by Wall Street around US$0.40 per share - controls one of the largest land positions in the hotbed of global uranium production. Best of all, the vast majority of the firm's projects are being funded by MUCH LARGER companies.
Do not miss this profit opportunity.
Markets
Asian shares were mostly higher on Tuesday after a rally on Wall Street led by gains in Microsoft following its announcement that it was hiring Sam Altman, former CEO of OpenAI, the ChatGPT maker. U.S. futures were higher while oil prices fell. Chinese markets were lifted by a report in the financia...
Read the Full Story >>
Stocks
Cloud computing platform and hosting provider DigitalOcean Holdings Inc. (NASDAQ: DOCN) saw its shares jump 20% on strong Q3 2023 earnings and raised guidance. The company is a member of the Computer and Technology sector, providing on-demand cloud infrastructure services and tools to start-up com...
Read the Full Story >>
Markets
Inflation has reached its lowest point in 2 1/2 years. The unemployment rate has stayed below 4% for the longest stretch since the 1960s. And the U.S. economy has repeatedly defied predictions of a coming recession. Yet according to a raft of polls and surveys, most Americans hold a glum view of the...
Read the Full Story >>
Markets
Funerals can be a traumatizing experience for many, but showing up at the funeral home to see that a stranger has been accidentally placed in the casket where your loved one is supposed to be is a whole different ballgame.Such was the case for the Robinson family in Jackson, Mississippi, on November...
Read the Full Story >>
The Early Bird Stock Of The Day
Monday: Stock Being Downgraded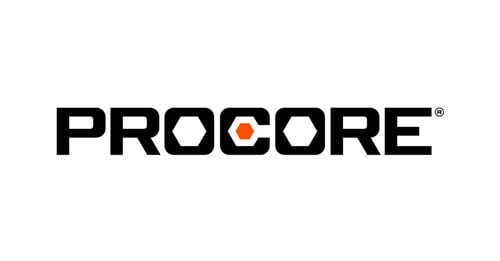 Procore Technologies, Inc. provides a cloud-based construction management platform and related software products in the United States and internationally. The company's platform enables owners, general and specialty contractors, architects, and engineers to collaborate on construction projects. It offers Preconstruction that facilitates collaboration between internal and external stakeholders during the planning, budgeting, estimating, bidding, and partner selection phase of a construction project; and Project Management, which enables real-time collaboration, information storage, design, BIM model clash detection, and regulation compliance for teams on the jobsite and in the back office. The company also provides workforce management that helps contractors to schedule, track, and forecast labor productivity, enhance time management, communication with workforces, and manage profitability on construction projects; and Financial Management, which provides customers with visibility into the financial health of their individual construction projects and portfolios, as well as facilitates untethered access to financial data, linking the field, and the office in real-time. It serves owners, general contractors, and specialty contractors operating in the commercial, residential, industrial, and infrastructure segments of the construction industry. The company allow users to access its products on computers, smartphones, and tablets through any web browser or from its mobile application available for iOS and Android platforms through its direct sales team. Procore Technologies, Inc. was incorporated in 2002 and is headquartered in Carpinteria, California.
View Today's Stock Pick