Good Morning
Equity markets rebounded on Tuesday following Monday's plunge after CPI data came in as expected and increased expectations for the Fed to hike rates by only 25 basis points at the next meeting. The CPI data shows cooling, but its quality is dubious as inflation remains hot and core inflation accelerated compared to the previous month. In this light, the FOMC should not be expected to let up on economic pressure, even with signs of distress in the financial sector. It is those signs of distress the FOMC needs to see to know its policies are working. The next FOMC meeting is only a week away.

Retail sales will be the news of the day on Wednesday. Retail sales are expected to fall by -0.4% and may come below expectations. In this scenario, the outlook for retail sales and revenue in the discretionary sector will take another hit and drag the outlook for the S&P 500. As it is, the consensus for Q1 earnings has fallen below -6.0% and trending lower. Assuming analyst consensus estimates trend, as they have for the past 2 years, the S&P 500 will post negative growth for the year as well.
Featured: Forget "Realistic" - This Stock Is Up 15x (Darwin)

Stocks
While it is not the only factor to consider, the annual dividend can solidify whether a stock will benefit you financially. And among the many industry sectors to invest in, healthcare can be one of the most stable, especially regarding the dividend yield. Indeed, big dogs like Johnson & Johns...
Read the Full Story >>
From Our Partners
There's a growing demand for food on the go. Enter Blendid, the maker of compact, robotic smoothie kiosks that operate 24/7 and allow brands to make more money while scaling to high-traffic locations like malls, colleges and airports.

Blendid has 500+ contracts with national brands to help them expand their reach while boosting profit margins. And they're seeking investors to help expand the kiosk's cuisine options, making higher profits possible for more brands in up to 70K+ locations.
Invest now.
Markets
On February 3rd, word that activist investor Ryan Cohen took a stake in Nordstrom, Inc. (NYSE:JWN) jettisoned the stock 25% higher in heavy volume. This extended a strong start to the year for the department store. Nordstrom shares have since declined 35% to return to mid-December 2022 leve...
Read the Full Story >>
Markets
Recent turmoil in the banking industry may have you worried about your money.The collapses earlier this year of Silicon Valley Bank and Signature Bank, which catered mostly to the tech industry, were the second- and third-biggest bank failures in U.S. history. Now there are concerns about a third ba...
Read the Full Story >>
From Our Partners
Lithium may have grabbed the headlines as a key material in building electric vehicles (EVs). But so is copper. And copper's importance in the new green economy goes far beyond EVs. Copper is critical in building wind turbines and solar panels. It's key to power lines and upgrading the national grid. Analysts say we're facing a 10-million-ton shortfall if new copper mines are not found.
See How You Can Benefit From New Copper Discoveries.
Markets
After a frenetic weekend of round-the-clock briefings, U.S. policymakers took the audacious step of guaranteeing all the deposits of the failed Silicon Valley Bank — even those exceeding the Federal Deposit Insurance Corporation's $250,000 limit
Read the Full Story >>
Markets
GitLab (NASDAQ: GTLB) fell more than 30% at the open due to weaker-than-expected guidance, but the analysts have come out to defend the stock. While the guidance was weak, it was only moderately weak, and at least one analyst thinks the outlook is cautious. Evidence within the Q4 results shows mom...
Read the Full Story >>
From Our Partners
Hi, this is 10 time trading champion Chuck Hughes and for a long time even I was missing out on the strategy that took my account to a whole new level… In my new guide, "Hidden Income Strategy", I'll reveal exactly how you could use this unique strategy to earn more–starting now!
Click here for a free copy today!
Markets
Sri Lankan health, railway, port and other state workers are on a daylong strike to protest against sharp increases in income taxes and electricity charges, as the island nation awaits approval of an International Monetary Fund package to aid its bankrupt economy
Read the Full Story >>
Markets
Homeownership is likely to remain a pipe dream for many Americans this spring homebuying season.The nation's worst housing slump in nearly a decade stoked hope among prospective buyers that homes could be scooped up more easily. But while prices appear to have peaked last summer, they still ended 20...
Read the Full Story >>
Markets
The Federal Reserve is facing stinging criticism for missing what observers say were clear signs that Silicon Valley Bank was at high risk of collapsing into what became the second-largest bank failure in U.S. history
Read the Full Story >>
Markets
Retail department store chain Macy's Inc. (NYSE: M) stock spiked on its Q4 2022 earnings beat and subsequent guidance raise for full-year 2023. The headline numbers were impressive. Retailers have suffered from normalization and margin compression amidst a pullback in consumer discretionary ...
Read the Full Story >>
Markets
Avid Bioservices Inc. (NASDAQ: CDMO) is a contract development and manufacturing organization (CDMO) that specializes in producing monoclonal antibodies, biologics, and novel proteins for biotech, healthcare, and pharmaceutical companies. Monoclonal antibodies were a hot topic of discussion during...
Read the Full Story >>
The Early Bird Stock Of The Day
Wednesday: Stock With Upcoming Ex-Dividend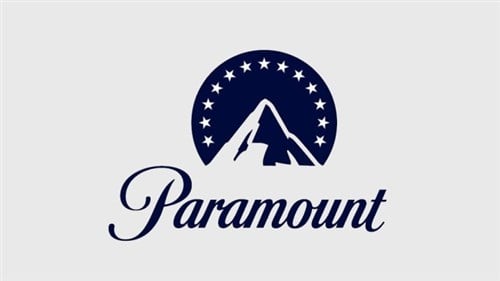 Paramount Global operates as a media and entertainment company worldwide. The company operates through TV Media, Direct-to-Consumer, and Filmed Entertainment segments. Its TV Media segment operates domestic and international broadcast networks, including CBS Television Network, Network 10, Channel 5, Telefe, and Chilevisión; and cable networks comprising Paramount Media Networks, Nickelodeon, BET Media Group, and CBS Sports. The company's Direct-to-Consumer segment provides portfolio of domestic and international pay and free streaming services, including Paramount+, Pluto TV, Showtime Networks' subscription streaming service, BET+, and Noggin. The company's Filmed Entertainment segment produces and acquires films, series, and short-form content for release; media licensing around the world, including in theaters, on streaming services, on television, digital home entertainment, and DVDs; and operates portfolio of Paramount Pictures, Paramount Players, Paramount Animation, Nickelodeon Studio, Awesomeness, and Miramax. The company was formerly known as ViacomCBS Inc. and changed its name to Paramount Global in February 2022. The company was founded in 1914 and is headquartered in New York, New York. Paramount Global operates as a subsidiary of National Amusements, Inc.
View Today's Stock Pick