Good Morning
Equity markets gave up Tuesday's gains on Wednesday as the banking crisis spreads. The latest news is that Credit Suisse needs capitalization, and its largest shareholder is barred from providing capital for regulatory reasons. The news sparked a 2.0% decline in the S&P 500, although the index closed off the day's lows. The takeaway for investors is the S&P 500 index is fighting to keep its head above water and may succumb to another sell-off within days.

The next shoe to drop will be Wednesday, when the FOMC issues its policy statement. The market has priced in a 25 basis point hike due to the growing bank crisis, but investors should not be shocked if the Fed hikes by 50 basis points. A 50 basis point hike is consistent with recent commentary and the inflation trajectory.
Featured: NEW: Top 11 Stocks for 2023 (IPM)

Stocks
To invert a popular saying, "What should you do when chips are up?" Some chip- and chip-gear makers are nearing buy points out of bullish areas of consolidation. Those names include Advanced Micro Devices Inc. (NASDAQ: AMD), Applied Materials Inc. (NASDAQ: AMAT) and Onto Innovat...
Read the Full Story >>
From Our Partners
Did you know... low-priced, or "penny," stocks offer a great way to make money regardless of the direction of the markets as a whole. And these top 4 penny stocks are poised to soar... The best part is... they are trading for $5 a share or less.
Click Here for the Names & Ticker Symbol.
Stocks
Apparel stocks aren't a haven for investors, but not all stocks in this group are equal. While discretionary names are going to take a hit this year due to the declining outlook for earnings and tightening economic pressure put on by the Fed, some will pay steady dividends and they all trade...
Read the Full Story >>
Stocks
What happens when markets go into panic mode? Investors turn to asset classes or sectors they believe are likely to either pay a dividend or that have a low correlation to equity markets. On March 15, utilities, as tracked by the Utilities Select Sector SPDR Fund (NYSEARCA: XLU), advanced 1...
Read the Full Story >>
From Our Partners
Making profits in the stock market depends on making your entry at the right time. The time is NOW to get into A.I. Artificial Intelligence is turning into one of the most popular trends this year, and it has only just begun.
(**By clicking the link you are subscribing to the The Wealth Creation Investing Newsletter and may receive up to 2 additional free bonus subscriptions. Unsubscribing is easy. Full disclosures found here) 
Go HERE to Reveal Which Stock These Are
Markets
Sir John Templeton said it best when describing his thought process as he initiates large concentrated positions on a single company's stock that he may like. "Buy at the point of maximum pessimism" this saying can be interchanged with Warren Buffett's "Be greedy when others are fearful". Investor...
Read the Full Story >>
Markets
The European Central Bank has carried through with a large interest rate increase, brushing aside predictions it might dial back as U.S. bank collapses and troubles at Credit Suisse feed fears about the impact of higher rates on the global banking system
Read the Full Story >>
From Our Partners
Louis Navellier aka the "King of Quants" just isolated the top 7 energy stocks in 2023 with the help of his propriety system. It's the same system that helped Louis find 676 triple digit winners... 141 gains over 1,000%... and 21 gains soaring 10,000% in his 40 years career. With so much uncertainty from our government and media... Louis trusted algorithm can be your guide towards potential earnings.
Click here for your free report
Markets
Like a growing number of people in Portugal, Georgina Simoes no longer earns enough money to afford a place to live.The 57-year-old nursing home carer earns less than 800 euros ($845) a month, as do about a fourth of the country's workforce. For the last decade, she got by because she's been paying ...
Read the Full Story >>
Markets
U.S. government efforts to shift production of processor chips from Asia to the United States will double their cost and slow the spread of their use in phones, cars and other products, the billionaire founder of the global industry's biggest manufacturer warned Thursday.Morris Chang of Taiwan Semic...
Read the Full Story >>
Markets
Chancellor Olaf Scholz said Thursday that Germany will have to do a better job at clamping down on "irregular migration" and deporting those who don't legally reside in the country.Scholz said that Germany, however, would continue to provide protection for Ukrainians fleeing Russia's war."Our respon...
Read the Full Story >>
Markets
China is accusing the United States of spreading disinformation and suppressing TikTok following reports that the Biden administration was calling for its Chinese owners to sell their stakes in the popular video-sharing app
Read the Full Story >>
Markets
Swiss banking giant Credit Suisse (NYSE: CS) nosedived to all-time lows Wednesday, dropping as much as 25% in early trading. The bank's largest shareholder, Saudi National Bank, announced it won't inject any more capital into the troubled bank. Investors are now reevaluating Credit Sui...
Read the Full Story >>
The Early Bird Stock Of The Day
Thursday: Stock With Recent Earnings Beat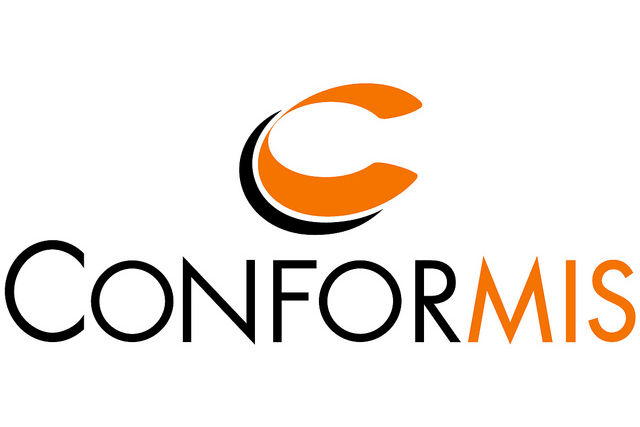 ConforMIS, Inc. is a medical technology company, which engages in the development, manufacture, and sale of joint replacement implants. It operates through the following geographical segments: United States, Germany, and Rest of the World. The firm's products include iUni, iDuo, iTotal CR, and iTotal. The company was founded by Philipp Lang in 2004 and is headquartered in Billerica, MA.
View Today's Stock Pick