Good Morning
Equity markets rebounded on Thursday as investors embrace the potential for a financial backstop in the banking sector and hope the FOMC eases back on the rhetoric. The S&P 500 gained nearly 2.0% at the session's high and may continue to rebound, provided good news continues. The risk is that woes in the banking sector will continue to spread and darken the outlook.

Next week will be a pivotal week for the market. The FOMC is slated to announce the latest policy change on Wednesday, which could spook the market again. Signs of cracking in the banking sector are not a reduction of inflation; that is what the FOMC needs to accomplish its goals. Given the strength in this week's CPI report, the FOMC may not ease up all that much. Investor should expect at least a 25 basis point hike and the indication hikes would continue if the data warranted.
Featured: (2023) The Top Stock To Buy Now & Hold (Darwin)

Stocks
For St. Patrick's Day, you might crack open a Guinness brewed by Diageo PLC (NYSE: DEO). If that inspires you to investigate how Irish stocks may fit into your portfolio, you have quite a few to choose from. We'll review a few top performers listed on major U.S. exchanges. Whil...
Read the Full Story >>
From Our Partners
There's a growing demand for food on the go. Enter Blendid, the maker of compact, robotic smoothie kiosks that operate 24/7 and allow brands to make more money while scaling to high-traffic locations like malls, colleges and airports.

Blendid has 500+ contracts with national brands to help them expand their reach while boosting profit margins. And they're seeking investors to help expand the kiosk's cuisine options, making higher profits possible for more brands in up to 70K+ locations.
Invest now.
Stocks
Stocks fell Friday to end a whipsaw week on Wall Street amid rising fear among investors that turmoil in the banking industry could drag the economy into a recession. The S&P 500 sank 1.1%, cutting into its gain for the week. The Dow Jones Industrial Average lost 384 points, or 1.2%, while the N...
Read the Full Story >>
Markets
Analysts at JP Morgan (NYSE: JPM) said yesterday that up to $2 trillion in liquidity could be added to the US banking system, as reported by Bloomberg. Funds will be made available through the Federal Reserve's Bank Term Funding Program that was announced as banks face a liquidity crunch. ...
Read the Full Story >>
From Our Partners
Have you looked into why this NASDAQ-listed company is a great buy right now to hold into the future, despite fears of a recession? Our research team gives it our highest score as a solid addition to any portfolio.
By clicking link you are subscribing to The Darwin Investor Network and may receive up to 2 additional free bonus subscriptions. Unsubscribing is easy. Full disclosures found here.
Download the full report here for free
Markets
Jabil Inc (NYSE: JBL) shares are down about 5.0% following the Q2 earnings release, opening up a buying opportunity for investors. The news was good but not good enough to sustain the rally without a bit of corrective action first. The takeaway is this blue-chip quality tech company, with its fing...
Read the Full Story >>
Markets
A coalition of the largest US banks, including Bank of America, JPMorgan, Citigroup, and Wells Fargo, plans to make sizable deposits at distressed First Republic Bank (NYSE: FRC) to bolster confidence in the banking system. These megabanks are expected to deposit about $5 billion each into First ...
Read the Full Story >>
From Our Partners
Here's something investment expert Nilus Mattive has never discussed publicly before... He believes right now is the best time to consider putting some money into the cryptocurrency markets. Let him show you the seven big cryptos that could go to zero, as well as some of his favorite plays and strategies for 2023.
Watch this free video and see for yourself.
Markets
Five Below, Inc. (NASDAQ: FIVE) delivered an as-expected earnings report on March 15, 2023. The company also echoed a theme of cautious guidance that many companies have expressed this earnings season. Combined with clear signs that the consumer is pulling back on discretionary spending, investors...
Read the Full Story >>
Stocks
Cash-short banks have borrowed about $300 billion from the Federal Reserve in the past week, the central bank announced Thursday. Nearly half the money — $143 billion — went to holding companies for two major banks that failed over the past week, Silicon Valley Bank and Signature Bank, triggering wi...
Read the Full Story >>
Markets
Eleven of the biggest U.S. banks Thursday announced a $30 billion rescue package for First Republic Bank in an effort to prevent it from becoming the third to fail in less than a week and head off a broader banking crisis. San Francisco-based First Republic serves a similar clientele as Silicon Vall...
Read the Full Story >>
Markets
Things are looking turbulent for Virgin Group's aircraft engineering company, Virgin Orbit, as the company has reportedly paused all operations and furloughed the majority of its staff.The company, which builds rockets that launch small satellites, told Space News it was entering a phase of "operati...
Read the Full Story >>
Markets
The government's response to the failure of two large banks has already involved hundreds of billions of dollars. So will ordinary Americans end up paying for it, one way or another? And what will the price tag be?It could be months before the answers are fully known. The Biden administration said i...
Read the Full Story >>
The Early Bird Stock Of The Day
Friday: Stock With Insider Buying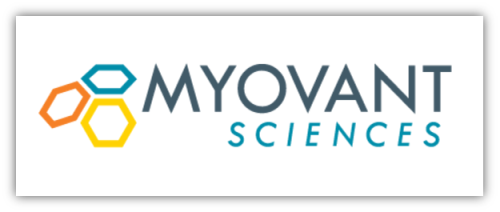 Myovant Sciences Ltd. is a clinical-stage biopharmaceutical company, which engages in the development and commercialization of therapies for the treatment of women's health and endocrine diseases. It offers ORGOVYXTM, an oral gonadotropin-releasing hormone (GnRH) receptor antagonist for the treatment of adult patients with advanced prostate cancer, and MYFEMBREE, which is taken for the management of heavy menstrual bleeding associated with uterine fibroids. The company was founded on February 2, 2016 and is headquartered in London, the United Kingdom.
View Today's Stock Pick