Good Morning
Equity markets rebounded on Monday as investors hoped for FOMC leniency. The budding banking crisis is the first sign of economic cracking and, for some, a reason the FOMC should quit hiking rates. The caveat is that inflation is still high, and the latest data supports the Fed's current policy stance. However, the FOMC may only raise by 25 basis points but issue a firm statement that says the committee will act when the data is hot.

A new round of aid for trouble bank First Republic helped soothe fears of contagion. A consortium of banks led by JPMorgan Chase & Co. is seeking ways to raise capital for the bank and shore up its balance sheet. Among the possibilities are dilutive share sales and an outright bank sale. Meanwhile, the banking fallout has investors in the EU on edge, which is another sign that global economic conditions are on the brink of collapse.
Featured: (2023) The Top Stock To Buy Now & Hold (Darwin)

Stocks
It's no secret to many investors that some of the largest gains come from investing in small-cap stocks. These stocks can get overlooked because of their market capitalization. But that would be a mistake. Historical patterns show that frequently small-cap stocks are the ones that perform th...
Read the Full Story >>
From Our Partners
There's a growing demand for food on the go. Enter Blendid, the maker of compact, robotic smoothie kiosks that operate 24/7 and allow brands to make more money while scaling to high-traffic locations like malls, colleges and airports.

Blendid has 500+ contracts with national brands to help them expand their reach while boosting profit margins. And they're seeking investors to help expand the kiosk's cuisine options, making higher profits possible for more brands in up to 70K+ locations.
Invest now.
Stocks
First, it was Silicon Valley Bank. Then Signature Bank. First Republic Bank is assumed to be the next domino to fall in the evolving U.S. banking crisis. Whether higher interest rates or company mismanagement are to blame, one thing is clear — people are concerned. Worried about the s...
Read the Full Story >>
Markets
In a bid to ease turmoil in the world financial system, Swiss authorities engineered a plan for the UBS bank to acquire its troubled smaller rival Credit Suisse at a marked-down price.It's another urgent attempt to fight fears that have put the financial world on edge 15 years after the failure of U...
Read the Full Story >>
From Our Partners
If you're looking for an INCREDIBLE deal on stocks with huge growth potential, now is the time to look at this list our team prepared.
(**By clicking the link you are subscribing to the Summa Money Newsletter and may receive up to 2 additional free bonus subscriptions. Unsubscribing is easy. Full disclosures found here) 
Download The List With Details On Each Stock Here
Markets
Look no further if you want yield and distribution growth in a large-cap name with a blue-chip appeal. A simple screen using Marketbeat.com's dividend screener will turn up names like Comcast (NASDAQ: CMCSA), Bristol-Myers Squibb (NYSE: BMY), and Amgen (NYSE: AMGN), among others. These co...
Read the Full Story >>
Stocks
The entire chip sector shows a bottom and is on the cusp of reversal, with NVIDIA (NASDAQ: NVDA) in the lead. The company's Q4 results were better than expected due to unexpected strengths that led to solid guidance. The stock is up about 150% from its latest bottom and on track to hit...
Read the Full Story >>
From Our Partners
Get a full report that tells you what a stock is really worth, how safe the stock is, and if the timing is right to buy the stock. Plus a definitive Buy, Sell, Hold recommendation.
Analyze Any Stock Free
Markets
As an embattled bank, Credit Suisse was something of a loose brick already, but over the weekend, the block went ahead and hit the floor.UBS, a fellow Swiss-based bank, purchased its rival, Credit Suisse, on Sunday, per The New York Times."This is a historic day in Switzerland, but frankly, a day we...
Read the Full Story >>
Markets
Build-A-Bear Workshop Inc. (NYSE: BBW) started as a niche retailer in shopping malls selling plush dolls that children could bring to life in the store by adding stuffing, a heart with a recordable message, along with other customizable options. The customer can name the doll, buy clothing and acc...
Read the Full Story >>
Markets
It seemed like a good idea at the time: Red-state Democrats facing grim reelection prospects would join forces with Republicans to slash bank regulations — demonstrating a willingness to work with President Donald Trump while bucking many in their party. That unlikely coalition voted in 2018 to roll...
Read the Full Story >>
Markets
The International Monetary Fund said Tuesday it is assessing Sri Lanka's governance in the first case of an Asian country facing scrutiny for corruption as part of a bailout program. The IMF executive board approved a nearly $3 billion bailout plan for the bankrupt nation Monday and about $333 milli...
Read the Full Story >>
Markets
In not so egg-cellent news, sky-high egg prices are forcing one popular discount retailer to begin removing the breakfast staple from its shelves.A spokesperson for Dollar Tree told Reuters that it would be pausing the sale of eggs in all of its stores as prices have become too expensive.Dollar Tree...
Read the Full Story >>
The Early Bird Stock Of The Day
Tuesday: Stock Being Upgraded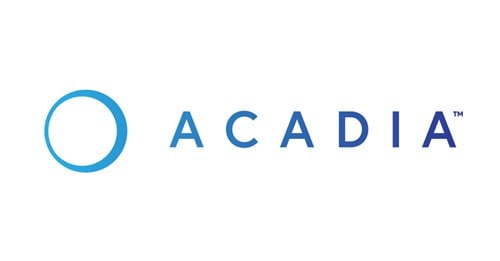 ACADIA Pharmaceuticals, Inc. is a biopharmaceutical company, which focuses on the development and commercialization of medicines to address unmet medical needs in central nervous system, or CNS, disorders. Its products include Nuplazid, which is used for the treatment of hallucinations and delusions associated with Parkinson's disease psychosis. The company was founded by Mark R. Brann on July 16, 1993 and is headquartered in San Diego, CA.
View Today's Stock Pick