Good Morning
Equity markets traded in a tight range on Monday as investors brace for the next PCE inflation report. The report is due on Friday and is not expected to give the Fed or the markets a reprieve. The index may cool at the headline level compared to last year, but the month-to-month figure is expected to accelerate to 0.4% and core inflation will remain steady at 4.6%. This may give the Fed room to pause but does not signal the need for rates to fall.

This week brings another round of earnings from the retail sector. Lowe's kicks it off this morning and may leave the market wanting more. Signals of shifting spending habits have cut into discretionary spending, and competitor Home Depot did not inspire confidence for 2023. As it is, the consensus estimates for 2023 earnings continue to deteriorate, which is a dead weight for the S&P 500.
Featured: 66,000% upside on tiny biotech? (Behind the Markets)

Markets
Festus Nyoni picked out a few items in a supermarket in Zimbabwe's capital, looked at the prices and knew she was in the wrong place.She abandoned her shopping cart and headed for a nearby street jammed with traders offering bargains in U.S. dollars. From the trunk of a car, she picked toiletries, r...
Read the Full Story >>
From Our Partners
If you were unfortunate enough to miss the three boom periods of years past, the next 3-6 months could right the course of your financial future as the experts are pointing to 2023-2024 being the next boom cycle for crypto.
Click here to join "The Crypto Hedge Fund Summit"
Tech
Symbotic (NASDAQ: SYM) and Global-e Online (NASDAQ: GLBE) are members of the 2022 class of IPOs. The 1st came to market as a reverse merger, while the other went the traditional IPO route with NASDAQ. Both are involved in developing, marketing, and selling technology to the retail industry and are...
Read the Full Story >>
Stocks
The financials sector is the worst performer in the past three months, which should come as no surprise following multiple regional bank failures and scares. But large-cap financials Bank of America Corp. (NYSE: BAC), Wells Fargo & Co. (NYSE: WFC) and U.S. Bancorp (NYSE: USB) all got ca...
Read the Full Story >>
From Our Partners
With lithium designated as critical to our national security and energy independence, the U.S. is desperately trying to break the stranglehold China has on our country's supply of what some call the "new oil."

According to Deutsche Welle: "The countries and companies that control the production of lithium, which is a critical component of electric vehicle (EV) batteries, will reap the riches of a decarbonized future."
See How Investors Could Benefit From More "Made in America" Lithium
Markets
Boot Barn Holdings, Inc. (NASDAQ: BOOT) delivered mixed fourth-quarter earnings on May 17, 2023. The specialty retailer that offers footwear, apparel, and accessories with a western theme beat expectations on the bottom line. Earnings per share (EPS) of $1.53 beat expectations of $1.45. The number...
Read the Full Story >>
Markets
Asian stock markets slid Wednesday as the U.S. government crept closer to a potentially disruptive default on its debt.Tokyo's main market index lost more than 1%. Shanghai, Hong Kong and Seoul also declined. Wall Street's benchmark S&P 500 index fell 1.1% after Speaker Kevin McCarthy of the Hou...
Read the Full Story >>
From Our Partners
In the world of investing, uncertain markets can be downright terrifying. The fear of losing your hard-earned money can keep you up at night, and the anxiety of not knowing what tomorrow holds can be overwhelming.
By clicking link you are subscribing to The Darwin Investor Network and may receive up to 2 additional free bonus subscriptions. Unsubscribing is easy. Full disclosures found here.
Take Control of Your Investments With This Report
Markets
An image of black smoke billowing next to a bureaucratic-looking building spread across social media Monday morning, with the claim that it showed an explosion near the Pentagon. The posts sent a brief shiver through the stock market as they were quickly picked up by news outlets outside the U.S., b...
Read the Full Story >>
Markets
monday.com Ltd. (NASDAQ: MNDY) provides workflow collaboration and customer relationship management (CRM) software applications used by over 180,000 companies. monday.com is used by 59% of the Fortune 500 companies through 200 countries in more than 14 languages and services more than 200 industri...
Read the Full Story >>
Markets
Enterprise artificial intelligence (AI) software provider C3.ai Inc. (NASDAQ: AI) surprised investors by raising its fiscal Q4 2023 earnings two weeks before its release. It sent shares surging 40% higher, taking complacent shorts entirely by surprise. The AI spotlight c...
Read the Full Story >>
Tech
Alaska's push to become a bigger player in the clean energy market is in the spotlight this week at a conference convened by its Republican governor, even as the state continues to embrace new fossil fuel production, including the controversial Willow oil project on the petroleum-rich North Slope.At...
Read the Full Story >>
Markets
It has never been easier to open a bank account, especially with the spread of online services, but there has also never been so much choice about where to put your money. If you're overwhelmed by your banking options, think about your ability to shape social change with your money. Now is a great t...
Read the Full Story >>
The Early Bird Stock Of The Day
Tuesday: Stock Being Upgraded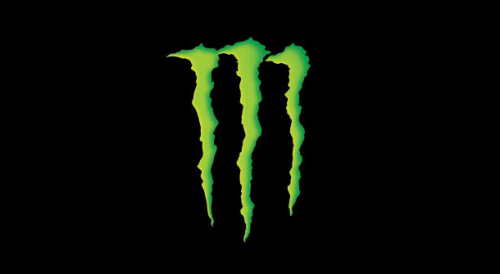 Monster Beverage Corporation, through its subsidiaries, engages in development, marketing, sale, and distribution of energy drink beverages and concentrates in the United States and internationally. The company operates through three segments: Finished Product, Concentrate, and Other. It offers carbonated non-carbonated energy drinks, ready-to-drink iced teas and juice drinks, lemonades, juice cocktails, single-serve juices and fruit beverages, ready-to-drink dairy and coffee drinks, energy drinks, sports drinks and single-serve still waters, and sodas that are considered natural, sparkling juices, and flavored sparkling beverages. The company sells its products to full service beverage bottlers/distributors, retail grocery and specialty chains, wholesalers, club stores, drug chains, mass merchandisers, convenience chains, health food distributors, food service customers, and the military; and concentrates and/or beverage bases to authorized bottling and canning operations. It provides its products under the Monster Energy, Monster Energy Ultra, Monster Rehab, Monster Energy Nitro, Java Monster, Punch Monster, Juice Monster, Muscle Monster, Espresso Monster, Monster Hydro Energy Water, Monster Hydro Super Sport, Monster Super Fuel, Monster Dragon Tea, Reign Total Body Fuel, and Reign Inferno Thermogenic Fuel, Reign Storm, True North, NOS, Full Throttle, Burn, Mother, Nalu, Ultra Energy, Play and Power Play (stylized), Relentless, BPM, BU, Gladiator, Samurai, Live+, Predator, and Fury brands. The company was formerly known as Hansen Natural Corporation and changed its name to Monster Beverage Corporation in January 2012. Monster Beverage Corporation was founded in 1985 and is headquartered in Corona, California.
View Today's Stock Pick