Good Morning
Equity markets rallied on Thursday on stronger-than-expected retail sales. Retail sales accelerated to 0.6% MoM from the prior read and suggest continued resilience in the US economy. Likewise, the latest read on the Fed's GDP shows US GDP advancing nearly 5.0% in Q3, a double-edged sword for the market. With CPI hot, PPI hot, and oil prices up, it's hard not to think the gains are underpinned by higher prices rather than actual demand. This means an increasing chance for additional FOMC interest rate hikes and another nail in this market's coffin.

The S&P 500 increased nearly 1.0% on Thursday's news, but there is a significant hurdle overhead. The market moved higher but is still below the critical 4,545 level, which could provide stiff resistance. The next major catalyst is the FOMC meeting next week; if the market confirms resistance at that level following the policy announcement, a significant correction will likely follow.
Featured: The single greatest medical breakthrough of all time? (Behind the Markets)

Markets
Not very often do investors get the opportunity to buy an industry leader at a discount; today, shares of Shutterstock (NYSE: SSTK) are bringing what could be the deal of the cycle, yet people need to be talking about it. Is there any reason for the secrecy? Perhaps because the top three owners o...
Read the Full Story >>
From Our Partners
Store your money with Cash Reserve, a high-yield account built for peace of mind. New customers earn 5.25% variable APY*—that's 13x higher than the national savings rate.** Plus, your money's FDIC-insured up to $2M† at our program banks and no limits on withdrawals and transfers.

**The national average savings account interest rate is reported by the FDIC (as of 5/15/23) as the average annual percentage yield (APY) for savings accounts with deposits under $100,000.
Learn More
Markets
WeWork (NYSE: WE) experienced a remarkable surge of 62.15% on Tuesday, briefly surpassing the 100% mark intraday despite the absence of any significant news catalyst. The driving force behind this dramatic uptick was the extraordinary trading volume, reaching an impressive 61.5 million shar...
Read the Full Story >>
Markets
On August 24, World Wrestling Entertainment, Inc. (NYSE: WWE) was like a beefy man in tights standing atop the ropes in preparation for a takedown. The specialty media group had just announced record ticket sales for the upcoming 'WrestleMania 40' at Lincoln Financial Field in Philadelphia. Its st...
Read the Full Story >>
From Our Partners
Are you searching for a lucrative investment opportunity in today's unpredictable market? We have the perfect solution for you: the alternative energy sector, promising an incredible 15x return on investment.
By clicking link you are subscribing to The Darwin Investor Network and may receive up to 2 additional free bonus subscriptions. Unsubscribing is easy. Full disclosures found here.
Click here to access our report
Markets
Resilient American consumers. Below normal valuations. Moderating inflation. Artificial intelligence. They're all adding up to a fantastic 2023 for U.S. equities. Interestingly, this year's rally has been a bit of a self-fulfilling prophecy. Rising stock prices are prompting investors...
Read the Full Story >>
Stocks
Wall Street capped a choppy week of trading with a broad slide for stocks Friday, giving the S&P 500 its second losing week in a row. The benchmark index fell 1.2%, its first loss in three days. The Dow Jones Industrial Average dropped 0.8% and the Nasdaq composite gave back 1.6%. U.S. automaker...
Read the Full Story >>
Stocks
Despite coming close to topping last year's highs, restaurant stocks, as measured by the exquisitely ticketed Invesco Food & Beverage ETF (NYSEARCA: PBJ), have been having a sluggish 2023. Higher wages, rising borrowing costs, and a drop in consumer spending are just some of the headwinds...
Read the Full Story >>
Markets
The average long-term U.S. mortgage rate edged up this week, pushing up borrowing costs for prospective homebuyers already facing a housing market limited by a dearth of homes for sale and rising prices
Read the Full Story >>
Markets
China's factories picked up their pace and retail sales also gained momentum in August, the government reported Friday, suggesting the economy may be gradually recovering from its post-pandemic malaise. However, despite busy activity in restaurants and stores, the figures showed continuing weakness ...
Read the Full Story >>
Markets
The lawsuit alleges Westfield allowed the property to deteriorate and become a hub for criminal activity, resulting in more than 100 security incidents in the American Eagle store between May 2020 and May 2023.
Read the Full Story >>
Markets
Time is the most precious resource for an entrepreneur, as every moment is an opportunity to innovate, strategize and drive their business toward success. Don't waste another person's time because you don't have brevity.
Read the Full Story >>
The Early Bird Stock Of The Day
Friday: Stock With Insider Buying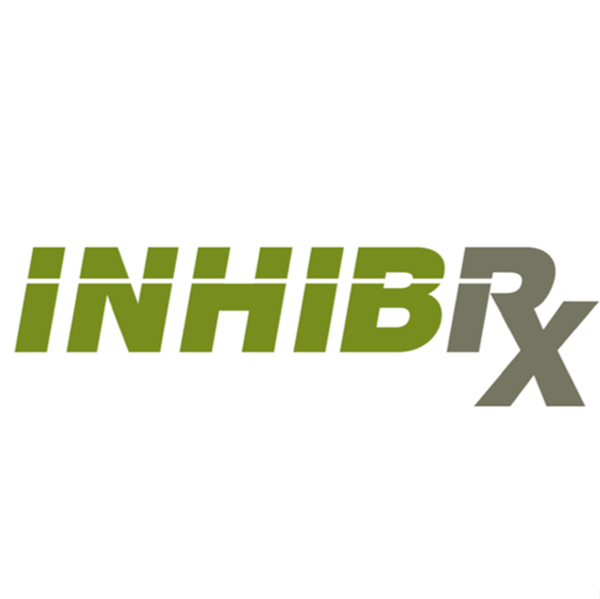 Inhibrx, Inc., a clinical-stage biopharmaceutical company, focuses on developing a pipeline of novel biologic therapeutic candidates. The company's therapeutic candidates include INBRX-109, a tetravalent agonist of death receptor 5, which is in Phase 2 clinical trials to treat cancers, such as chondrosarcoma, mesothelioma, and pancreatic adenocarcinoma; INBRX-105, a tetravalent conditional agonist of programmed death-ligand 1 and a conditional agonist of 4-1BB that is in Phase 1 clinical trials to treat patients with locally advanced or metastatic solid tumors; and INBRX-101, an alpha-1 antitrypsin (AAT)-Fc fusion protein therapeutic candidate, which is in Phase 1 clinical trials for use in the treatment of patients with AAT deficiency. It also develops INBRX-106, a hexavalent agonist of OX40 for a range of oncology indications. The company has collaboration with 2seventy bio, Inc., Bristol-Myers Squibb Company, and Chiesi Farmaceutici S.p.A. The company was founded in 2010 and is headquartered in La Jolla, California.
View Today's Stock Pick