Good Morning
Equity markets tried to rebound on Wednesday but could not hold the gain. Rising oil prices invigorated fear of inflation and sent the markets down more than 0.5% at the session's low. The price of WTI advanced more than 3% at its high for the session and is on the verge of breaking out to a new 1-year high. The yield on the 10-year treasury, a gauge of the direction of interest rates, did advance to a new 1-year high, suggesting the FOMC's work is far from over.

Adding to the fear are comments from Fed President Neel Kashkari. In his view, interest rates are not high enough now and could be raised significantly before the threat of inflation is tamed. The S&P 500 could sink another 20% or more in that scenario. The next big hurdle for the market is Friday. The PCE price index is expected to show headline inflation accelerating, which could come hotter than expected.
Featured: The World's First "$20 Trillion Drug (Behind the Markets)

Stocks
The markets just went through a relatively peaceful period. For the purpose of this article, I'll define that as a period where the VIX (volatility index) remained below 15 for more than a week. The last time markets enjoyed such a period was right before the shakeups brought on by the COVID-19 pa...
Read the Full Story >>
From Our Partners
Your $300 MarketBeat account credit is expiring in less than 36 hours. Over a thousand of your fellow MarketBeat subscribers have upgraded to MarketBeat All Access Pass this month (and have gotten a great deal on their subscriptions). Unfortunately, you haven't taken action yet. We are making the first month of MarketBeat All Access available for FREE for anyone that registers by 11:59 PM Pacific Time tomorrow night. If you want to continue your subscription after your first month, you'll still receive the $300 discount on your first year's subscription ($99.00 instead of $399.00).
Claim Your Free 30 Day Subscription Here
Stocks
The AI revolution is upon us, and few sectors are better positioned to profit from it than the electronics manufacturing industry. These companies are already leaning hard into AI to improve their operations, increase productivity, and deliver returns for investors, and their clients are doing the...
Read the Full Story >>
Markets
As the old investing adage goes, you should never put all your eggs in one 'basket. This can create immense portfolio risk and lead to devastating losses. Conversely, spreading wealth into a diversified group of individual stocks, bonds, and alternatives is a more prudent approach — f...
Read the Full Story >>
From Our Partners
While Wall Street flounders and giants like Amazon & Microsoft lay off thousands... One overlooked company has been quietly achieving over 400% growth. How? By buying, building, and scaling a portfolio of promising brands in high-margin, recession-resistant verticals. (THIS IS A PAID ADVERTISEMENT)
See Why Investors Are Loving This Company's Business Model for Explosive Growth
Stocks
Whenever a new exciting industry hits the television screens of various market participants, investors crowd around a handful of names, typically those being popularized by talking heads and other quote-unquote professionals. Today, you will examine why it is better to diversify your exposure acr...
Read the Full Story >>
Stocks
When the prominent investing names on Wall Street decide to move, everyday investors will benefit from keeping an ear to the ground, especially when these positions are broadcasted publicly via mandatory 13-F filings. Remember that guy who called the 2008 recession Dr. Michael Burry? He just cast...
Read the Full Story >>
From Our Partners
If you're looking for an INCREDIBLE deal on stocks with huge growth potential, now is the time to look at this list our team prepared.
(**By clicking the link you are subscribing to the Summa Money Newsletter and may receive up to 2 additional free bonus subscriptions. Unsubscribing is easy. Full disclosures found here) 
Download The List With Details On Each Stock Here
Markets
Chaos struck a Jack in the Box restaurant in Texas when an employee began shooting at a drive-thru customer, allegedly over an order of curly fries. Now, one family is now suing the fast-food chain for negligence.In just-released video footage from March 2021, an employee working the drive-thru name...
Read the Full Story >>
Markets
Vivek Ramaswamy is the latest entrepreneur pivoting to politics. The 2024 Republican presidential candidate is one of a long list of business leaders who have run for President of the United States.And some have even won. Entrepreneurs are no strangers to the Oval Office—at least eight former U.S. p...
Read the Full Story >>
Markets
Target has announced that it will close nine stores across four states, citing ongoing crime in the areas as the main reason to shut the doors."We cannot continue operating these stores because theft and organized retail crime are threatening the safety of our team and guests, and contributing to un...
Read the Full Story >>
Markets
Pava LaPere, the 26-year-old CEO of tech startup EcoMap Technologies, was found dead in Baltimore on Monday with reported blunt-force trauma to her head.Now, a suspect has been named and police have issued a warrant to find 32-year-old Jason Dean Billingsley.In a news conference, police said that Bi...
Read the Full Story >>
Markets
If you've run a business for any length of time, you have learned that it's easy to become mired in the details and get caught up in the minutiae of day-to-day operations.Being blind has forced me to shift my perspective, depend on my other senses and find alternative ways of getting work done. In t...
Read the Full Story >>
The Early Bird Stock Of The Day
Thursday: Stock With Recent Earnings Beat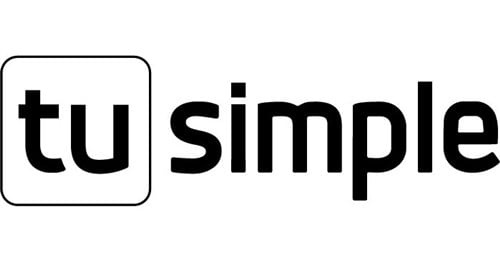 TuSimple Holdings Inc., an autonomous technology company, develops autonomous technology specifically designed for semi-trucks in the United States and Asia-Pacific region. It intends to produce a line of purpose-built (Level 4) L4 autonomous semi-trucks for the North American market. The company operates its Autonomous Freight Network (AFN) L4 autonomous semi-trucks equipped with its autonomous driving technology. Its AFN is an ecosystem that consists of L4 autonomous semi-trucks, high definition digital mapped routes, terminals, and TuSimple Connect, a cloud-based autonomous operations oversight system. TuSimple Holdings Inc. was founded in 2015 and is headquartered in San Diego, California.
View Today's Stock Pick