Good Morning
Equity markets held steady at near-term highs for a second day despite signs of weakening in the economy. The little-watched JOLTs report, a measure of job availability within the economy, contracted in June by the second fasted pace on record and to the lowest level in nearly a year as businesses reel in their spending plans. The news is only the latest in a string of reports that suggests peaking within the economy and the onset of lingering stagnation, if not deepening, recession. Later this week, a report from the ISM and the Non-Farm Payrolls figure could move the market as well.

The market is expecting job gains to slow on a month-to-month basis, and the figure could come in weaker than expected, which might be good news in the long run. A slowdown in hiring could help ease inflationary pressures in wages and consumer spending and get the economy back on the right track. If not, the JOLTs report could be the first signal of a worsening economic crisis caused by rampant inflation.
Featured: Revealed: The True Story of The Secret Stock Under $5 (OxfordClub)

Politics
Global stock markets were mixed Wednesday as traders watched for potential economic impact from the visit to Taiwan by Nancy Pelosi, speaker of the U.S. House of Representatives. London and Shanghai fell. Frankfurt, Tokyo and Hong Kong gained. Oil prices declined. Chin...
Read the Full Story >>
From Our Partners
The soaring demand for this "red rock" may be the most important development in 2022. It's key in the transition to the new green energy economies. Bloomberg News warns… "Within a decade, the world may face a massive shortfall of what's arguably the most critical metal for global economies." Copper prices have nearly doubled in the past year.
Find Out How This Is Good News for Commodity Investors.
Stocks
Nike (NYSE: NIKE) has been put on the watchlist of many investors following its sell-off. The company is currently down -32.94% YTD and significantly trails behind the S&P 500 at a -14.16% decline. Investors are watching this stock closely due to its performance significantly beating the S&amp...
Read the Full Story >>
Tech
China has blocked imports of citrus and fish from Taiwan in retaliation for a visit by U.S. House Speaker Nancy Pelosi but avoided disrupting one of the world's most important technology and manufacturing relationships
Read the Full Story >>
From Our Partners
There aren't too many "safe" places to put your money in this market… but this one industry comes close. Demand is still high. Companies are still flush with cash. And the market is actually showing signs that it's ready to rally already. Best of all, our favorite pick is a penny stock!
(**By clicking link you are subscribing to The Investing Council Newsletter and may receive up to 2 additional free bonus subscriptions. Unsubscribing is easy. Full disclosures found here.)
Go HERE to load up on these shares today
Stocks
Pioneering EV manufacturer Tesla (NASDAQ: TSLA) is leading the entire EV market higher and into a potential reversal that could take it and its peers into the new all-time high territory. Stocks from Rivian (NASDAQ: RIVN) and Workhorse Group (NASDAQ: WKHS) to Nikola (NASDAQ: NKLA), Nio (NYSE: NIO)...
Read the Full Story >>
Stocks
Automobile retailer AutoNation (NYSE: AN) stock is trading up 4.1% for 2022 in the 2022 bear market. The auto retailer saw its quarterly profits hit all-time highs as it rose 34% for fiscal Q2 2022. The global chip shortage and supply chain constraints caused new vehicle sales to fall (-14%)...
Read the Full Story >>
From Our Partners
These 4 stocks offer the potential for significant growth in the months ahead. Even though we're facing what could become a full-blown recession... These 4 stocks are well-positioned to deliver high upside to investors over the remainder of 2022.
Click here to grab the details.
Stocks
FedEx (NYSE:FDX) could be a contender for a defensive stock pick as the economy cools down from continued interest rate hikes from the Federal Reserve. As a transportation and logistics company, FedEx supplies an essential service, delivering all manner of staples and required products people simp...
Read the Full Story >>
Markets
The OPEC oil cartel and its allies are meeting Wednesday to decide how much crude to produce in September amid high oil prices and unstable energy supplies exacerbated by the war Russia has waged on Ukraine. They also will be considering what effects staggering inflation and rising C...
Read the Full Story >>
Politics
Prices for gas, food and rent are soaring. The Federal Reserve has raised interest rates to the highest level since 2018. The U.S. economy has shrunk for two straight quarters. Economists are divided over whether a recession is looming. What's clear is that economic uncertainty isn't...
Read the Full Story >>
Politics
Annual inflation in Turkey soared to nearly 80% in July, official data showed Wednesday, with skyrocketing food, housing and energy prices hitting consumers hard. The Turkish Statistical Institute said consumer prices rose by 79.6% from a year earlier, up about 1 percentage point from...
Read the Full Story >>
Markets
AMD (NASDAQ: AMD) reported second-quarter earnings on the 2nd of August 2022, with revenue surging by 70% y-o-y, but shares fell anyway in after-hours trading. The decline in the stock price can be attributed to management's forecasts for the third-quarter, where it expects revenue to come in slow...
Read the Full Story >>
The Early Bird Stock Of The Day
Wednesday: Stock With Upcoming Ex-Dividend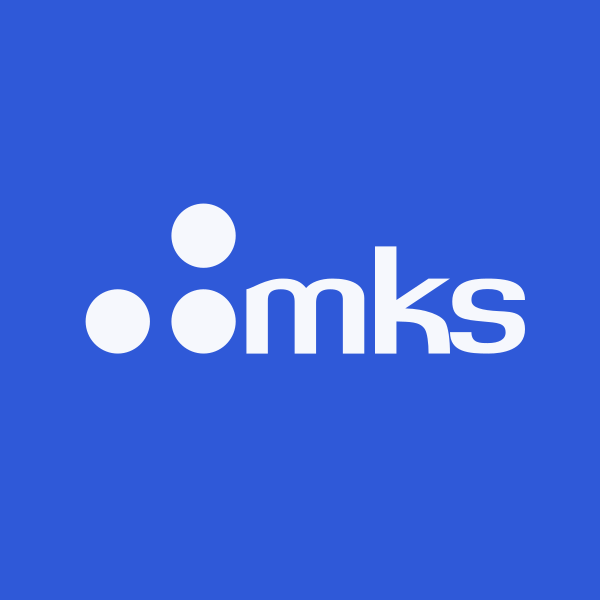 MKS Instruments, Inc. provides instruments, systems, subsystems and process control solutions to measure, control, power, monitor, and analyze parameters of manufacturing processes to improve process performance and productivity for its customers. It operates through the following segments: Vacuum & Analysis, Light & Motion and Equipment & Solutions. The Vacuum & Analysis segment comprises pressure measurement and control, flow measurement and control, gas and vapor delivery, gas composition analysis, residual gas analysis, leak detection, control technology, ozone generation and delivery, RF & DC power, reactive gas generation and vacuum technology components. The Light & Motion segment includes lasers, photonics, sub-micron positioning, vibration control, and optics instruments. The Equipment & Solutions segment provides laser-based manufacturing systems solutions for the micro-machining industry that enable customers to optimize production. The company was founded in 1961 and is headquartered in Andover, MA.
View Today's Stock Pick